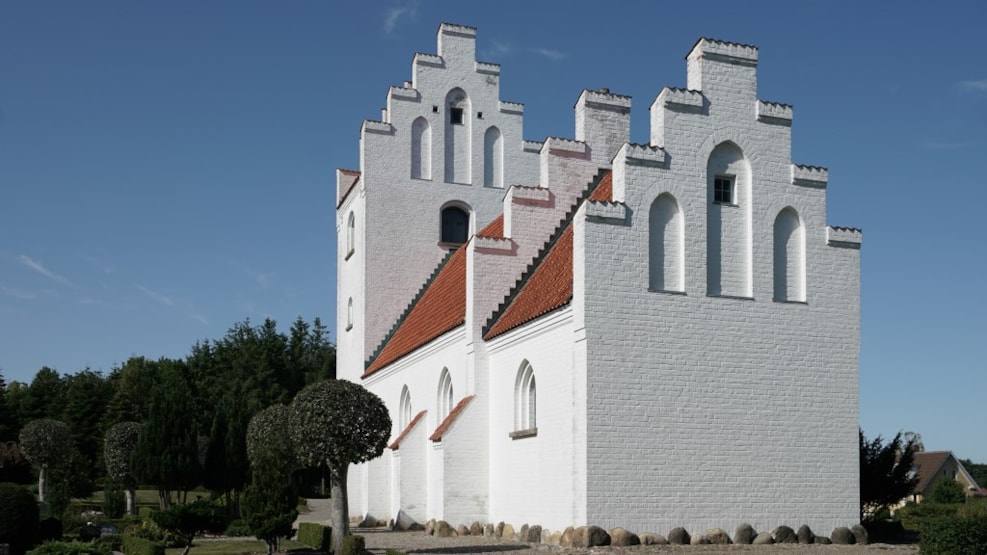 Kvissel Kirke


Kvissel church is built in 1919, when there arose a village on the spot because of the railroad from to Frederikshavn Hjørring was built in 1871.
A major impetus was also the activity around the then Kvissel College.

Chandeliers, which are of brass, was donated in 1941 by former pupils from Kvissel College.

The ship is crossing arches, while there is the star in the choir.

The church was designed by architect Charles Jensen, who has found examples of medieval church building.

Alter Image done by Rud Petersen, 1923.
In years until alternative picture was drawn, hung the Danish flag over the altar.

Relief and text on the altar table's front page is made in 1944.
Cuts on the altar desk is performed by Thomas Pedersen, who has also carved bench gables.

The baptismal font is medieval and is believed to originate from Essenbæk monastery church.
Bowl is smooth with a faint looped top. It stands on a brick base.

The pulpit is made to Fladstrand church in the 1690th.
But after construction of Frederikshavn Church in 1892 was Fladstrand church only used for funerals.

There was therefore no need for a pulpit, why it was donated to Kvissel church.