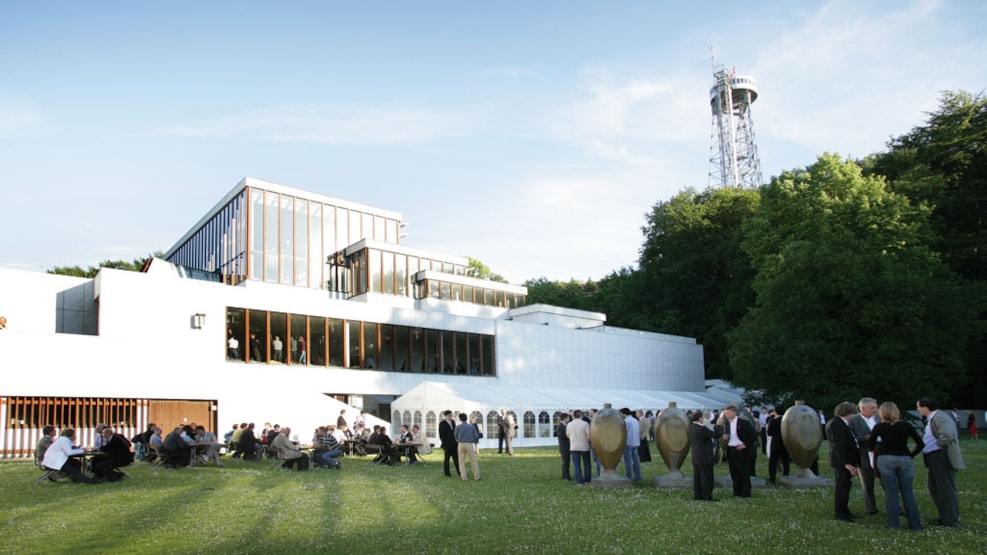 Kunsten - Museum of modern art - Venue
Kunsten, one of Denmark's largest museums of modern art, is an architectural masterpiece, designed by Elissa Alvar Aalto and Jean-Jacques Baruël
Right on the border between the city and the beautiful nature surrounding Aalborg, you can find the world renowned museum. It almost looks like Kunsten is a sculpture growing out of the green landscape to create a beautiful setting for world class art.
The museum has a large collection of modern and contemporary art, as well as multiple exhibitions. The artists behind this collection of art are both Danish and international. The building itself is a masterpiece, and many of those who visit the museum consider the building to be a big part of the art experience.
If you would like a unique experience, a reception at Kunsten is the way to go. The architecture, art and the pleasant atmosphere will create an exciting and different setting for the reception, where you can network or explore the museum.
There is a clear connection between the architecture and interior design of the museum and the outdoor sculpture park. If the weather permits, you could also host your reception at the sculpture park. 
It is also possible to combine your reception with an introduction to some of the exhibited works of art or a tour of the museum.
Capacity: Up to 300 people