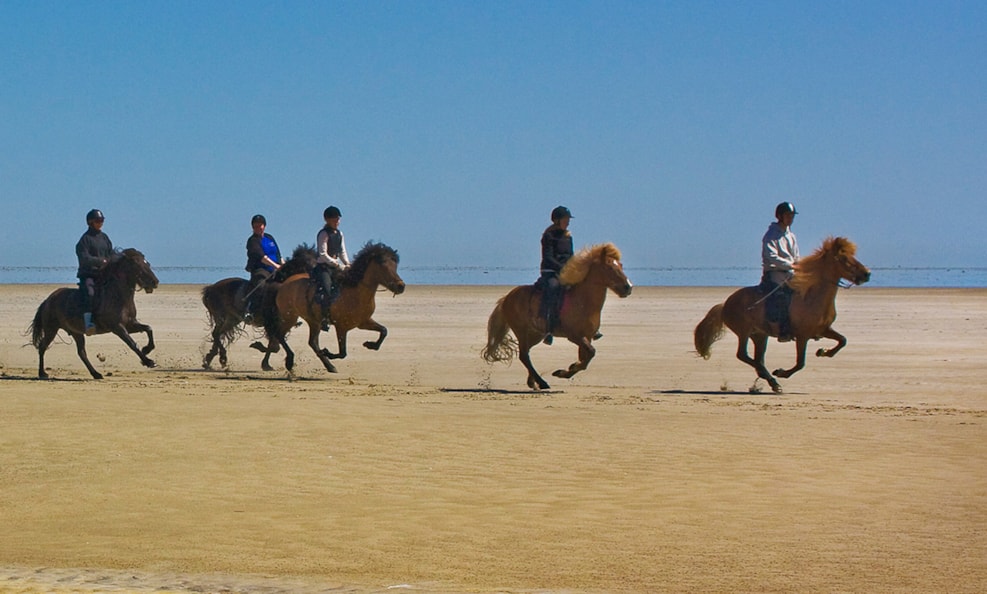 Krogbækgaard Kursus- og Feriecenter - Rideferie
Krogbækgaard offers riding on Icelandic horses in Læsø nature.
Daily riding tours on icelandic horses.  We offer a quit evening tour for beginners, 2-hour tours for experienced riders & day tours for everybody. We ride on "Rønnerne" at the beach and in the woods. Trips in horse-drawn, carriages through Rønnerne.  
 ONLY ON STAY AT KROGBÄKGARD