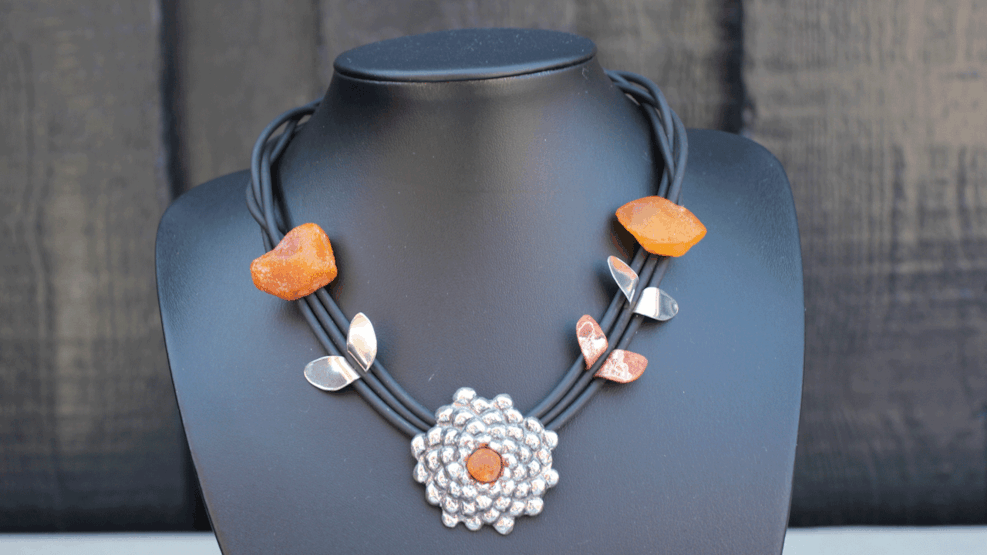 Kontrast Smykker & Design
My jewellery workshop "Contrast jewellery and Design" is situated in one of the charming red houses at Fisketorvet – close to the ferry-landing place at the harbour in Vesterø.
In my workshop you can follow the process from an idea to the final jewellery, thus, do not hesitate to step in and see how I create a ring or an amulet from melted silver.
I mainly work with silver and gold, but experiment with bronze, cobber and titanium in combination with amber that I have collected in Læsø, or with sealskin, horn and stones originating from Greenland, were I lived several years.
All my art I have created on Læsø.
I am looking forward to seeing you in my workshop!
For opening hours, see: www.facebook.com/kontrastsmykker