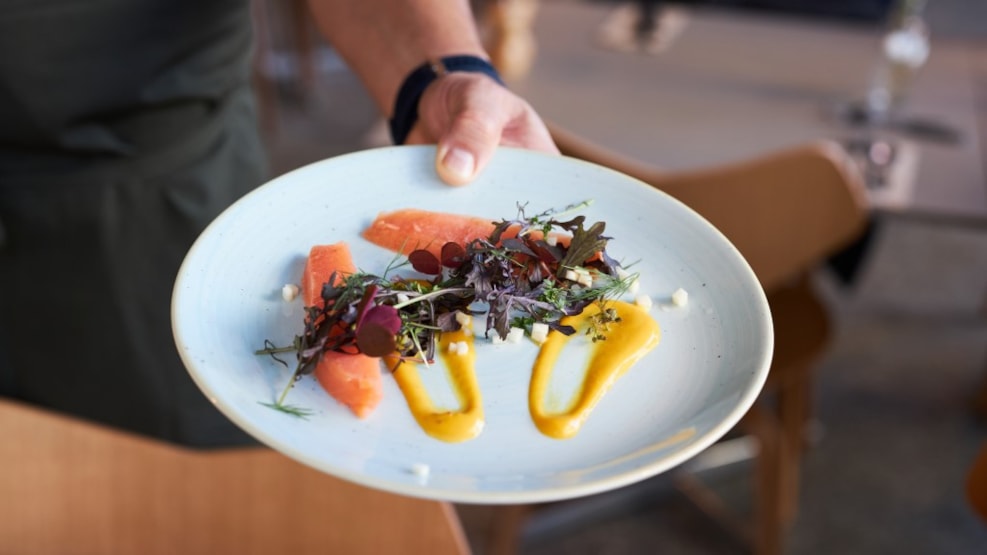 Green Experience
KaffeFair
KaffeFair is a café and restaurant that emphasizes high quality in both ingredients and service.
In CW Obel's old tobacco factory, you can feel the breath of history. The premises have been transformed into a spacious restaurant with its own charming event hall, available for rent for meetings, conferences, and celebrations.
At KaffeFair, you can sit down with a cup of well-brewed coffee and cake. You can grab your green to-go lunch or invite a friend for a dinner of delicious dishes made with love for the season's finest ingredients.
Organic produce is a matter of honor here, and they source their ingredients locally. Their mission is to offer you the taste of quality, whether you desire a healthy start to the day or wish to enjoy tasty catering for your meetings.
KaffeFair is a social enterprise that reinvests any surplus into their purpose. Since its inception, KaffeFair has been a supportive hand to those deserving a fair chance. They hold a bronze medal in organic certification and carefully select local suppliers who share the same values in caring for our planet, animals, and resources.