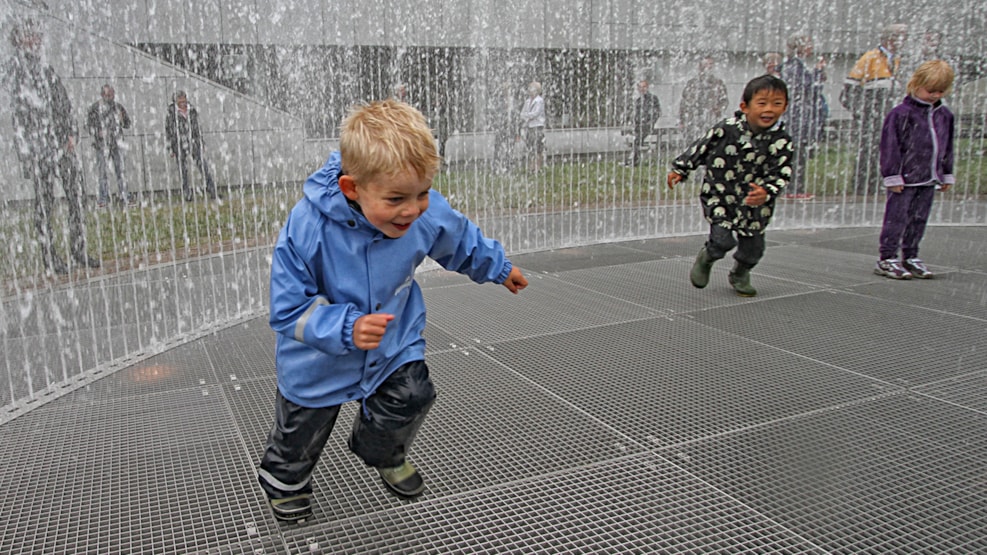 Jeppe Hein Water Pavilion
In the summer of 2011, the new Water Pavilion by the Danish artist Jeppe Hein was inaugurated in the Sculpture Park of the art museum KUNSTEN. The sculpture is programmed to create rooms with water walls.
The water walls rise and fall randomly, creating different rooms, changing every 10 seconds. When standing in the sculpture, you will either be inside or outside the newly shaped rooms, without the possibility to decide for yourself.
The water pavilion is especially appealing to kids and other curious souls as you can play with the streams of water. But be careful, you might get wet!
Once the entrance fee has been paid at KUNSTEN, entrance to the Sculpture Park is free.