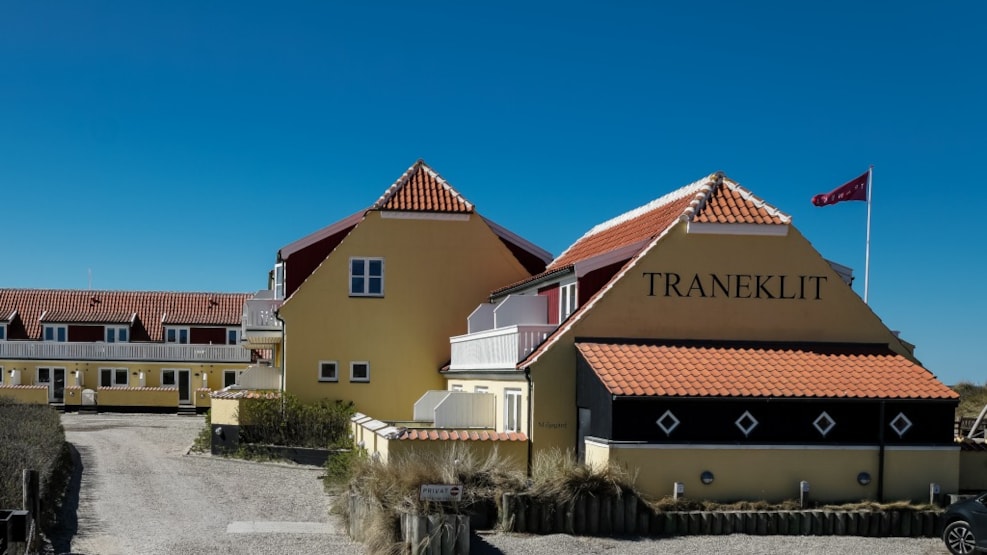 Hotel Traneklit A/S Timeshare
Traneklit is just a "stone's throw" from the sea, almost directly on the beach.
There are many different apartments to choose from, tastefully decorated and furnished, and they all come with a well thought out solution for the whole family.
Here is the obvious choice for active holidays!
Heated swimming pool, Health-spa-pool, Sauna, Table Tennis, playroom for the youngest and Billiards.