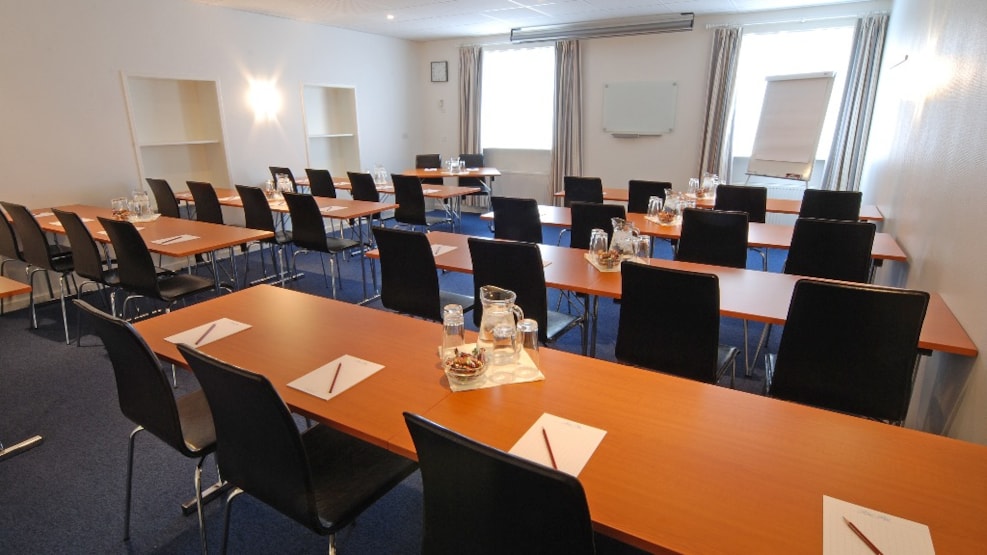 Hotel Petit Skagen - Venue
Hotel Petit is ideal for effective small meetings. The meeting facilities are modern and professional, while the feel of this small hotel is cozy and relaxed. The meeting rooms are located at the ground floor and receive a lot of natural light. The conference rooms can hold up to 50 persons, while the four group rooms can accommodate from 8 to 12 persons.  

The hotel lies just in the center of the town, and one can use the breaks to take a stroll on the pedestrian street, a tour to the harbor or to the beach. The hotel can arrange guided walks in the old Østerby, special visits and events at Skagens Museum, or a watercolors course where the meeting participants may become Skagen painters for a moment.  

Light working lunches are served at the hotel, while dinners are arranged in selected restaurants, at short walking distance from the hotel, so that the participants can get to know a little of the town and of its well known culinary taste.  All can be included in a meeting package based on the customers' needs.