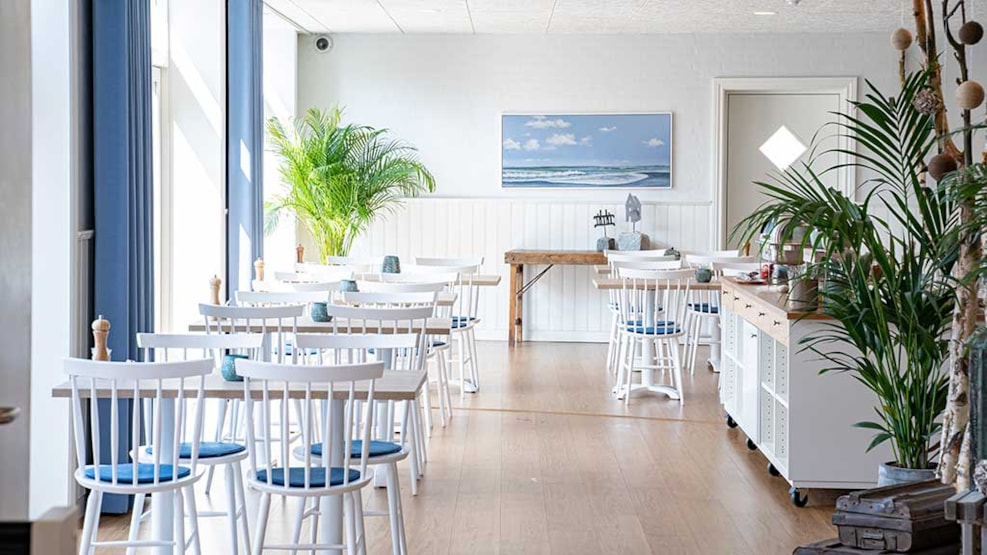 Hotel Marie
Hotel Marie is located in the center of Skagen by the harbor with a short distance to everything.
Hotel Marie is a small and authentic beach hotel, in the middle of the charming city of Skagen.
Here you are close to the beach and sea, the city's cozy pedestrian street with exciting shops and the iconic and vibrant marina, as well as culture and sights.
Hotel Marie consists of a charming, older house from the first half of 1900 and a modern part built in 2018/2019 - all in the special and atmospheric building style with yellow facades and red tile roofs, for which Skagen is known.
In addition, all rooms and apartments are either newly renovated or newly built and decorated in a classic and atmospheric style.
And then it is worth mentioning that Hotel Marie is equipped with lifts and that some rooms are decorated particularly handicapped accessible.
Hotel Marie also has a delicious café, where breakfast is served and where you can enjoy a drink outside and inside until 18:00.