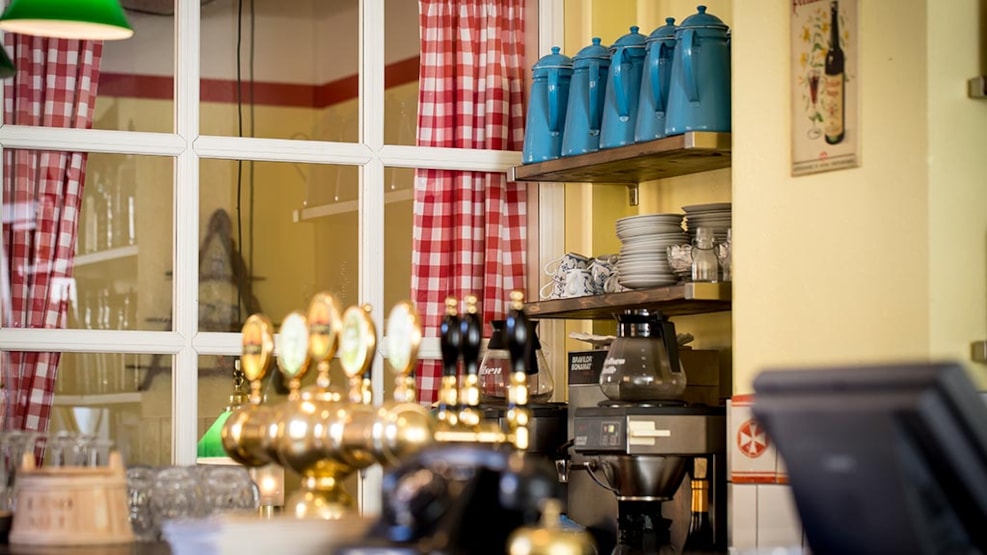 Hos Isidor Henius
Enjoy a delicious lunch at Hos Isidor Henius; a lunch restaurant located right between the centre of Aalborg and the waterfront. Here you will find a broad selection of traditional Danish smørrebrød (open sandwiches) – often accompanied by a cold beer and aquavit.
At Isidor Henius, traditions, quality and good experiences are essential. Experience the spirit of Danish Distillers combined with the red and chequered table cloth and old, Danish tableware from Royal Copenhagen. On the menu, you will find smørrebrød including 'Stjerneskud', an open sandwich with plaice fillets, shrimps and a delicious dressing along with many other dishes. The restaurant was nominated for the Lunch Restaurant of the Year-award 2014, and won the award for the Best Brawn/Headcheese 2014.
The restaurant is named after Isidor Henius (1820-1901), who came to Denmark in 1838 when he was 17 years old. In the following years, he was occupied with modernizing the Danish distilleries across the country including Aalborg, where he also settled down.
Read more about Hos Isidor Henius in Aalborg…