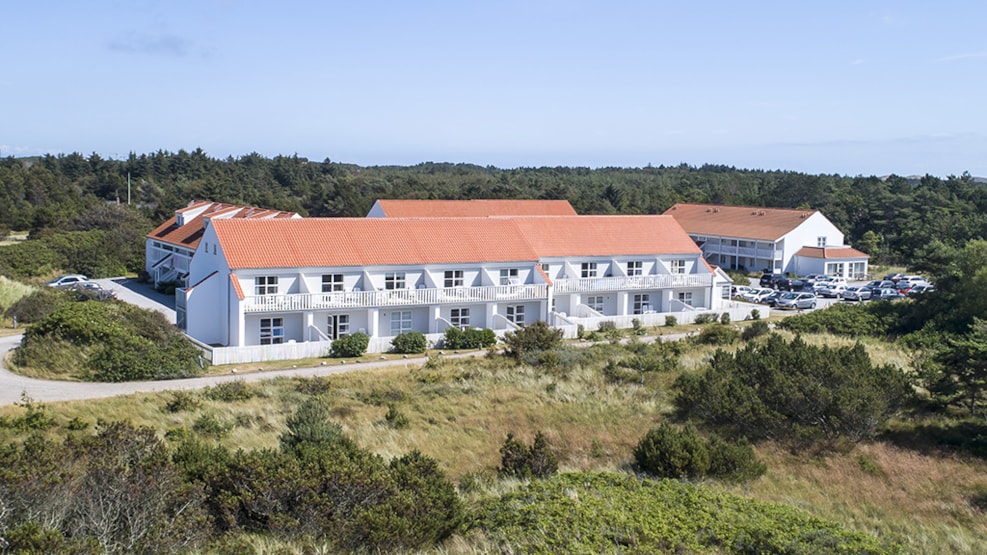 Højengran Time Share
Højengran Time Share is in a scenic area within suitable short walking distance from Gl. Skagen.
Højengran Time Share features 16 well-appointed holiday apartments – all grouped in one building and all with a beautiful open view of the scenery towards the west - sand dunes, low pine forest, the range of dunes towards the sea and Sømærket in Gl. Skagen.
The apartments on the main floor have a patio and the apartments on the first floor have a large balcony.
Purchase
There is a good possibility of acquiring a vacation week at Højengran Time Share.
Purchase includes the right of use of a certain apartment the same week (every year – the right of use expires in 2084.
Charts of the apartments for sale can be found on the home page. Once the right of use has been obtained, all you have to do is pay the annual fee, which is fixed each year at the general assembly of the Timeshare Association (the 2011 fee is 2.550 DKK per week).
There are no further costs pertaining to your stay.
Rental
The weeks of the association are readily let out and there is also ample opportunity to rent one of our privately owned weeks.
On our homepage you will find a chart of vacant holiday apartments in 2011 and rental prices and practical information about the apartments, equipment and price periods. All rental prices include heating, electricity, bed linen, towels and the final cleaning.
No rental to youth groups.
You are strongly requested not to smoke in the apartments.
Contact
Højengran Time Share has its own office.
Office hours: Monday, Tuesday, Wednesday, and Friday 10-11 and Saturday 3 pm-5 pm.
You can e-mail and fax us around the clock – messages can be left on our answering machine.