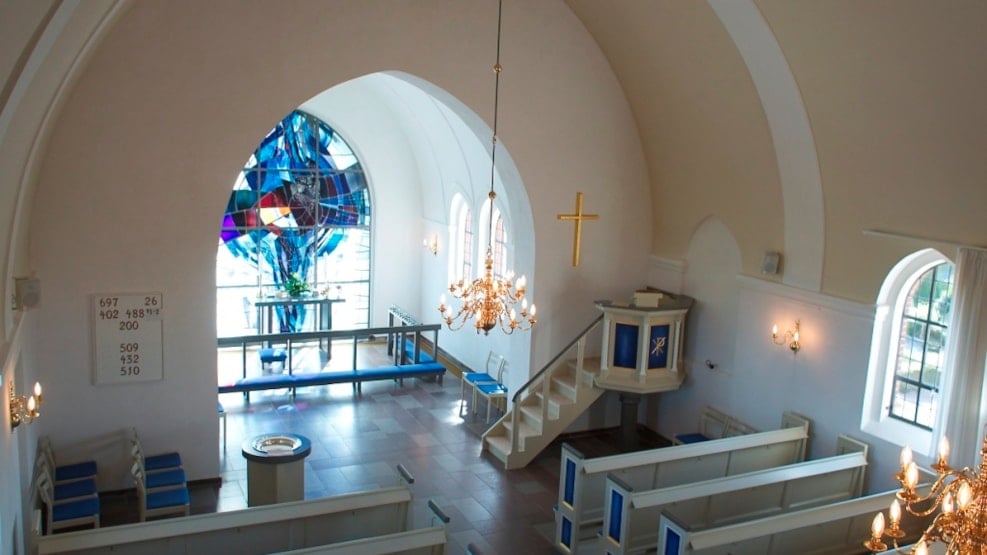 Hjallerup Church
Hjallerup Church is build as the districtchurch in Dronninglund parish and the building was finished on the 6th of september 1903.

The church is one of the "twenty-thousand-kroners" church of the type you will find on the old heath areas was cultivatet and populated. The twenty thousand kroner was the limit and the reason that Hjallerup church was sparsely furnished. The first altar was only decorated with a simple wooden cross.

In the years around 1968 the church was restaured and the pulpit and the benches are the only remainings. The church is mainly characterized by the wonderful glass mosaic (Helle Scarling) as decoration at the altar. From the lighter outer fields the colours gather and connect in a stream - the stream of life, that kind of grows out from the bottom and continues upwards.