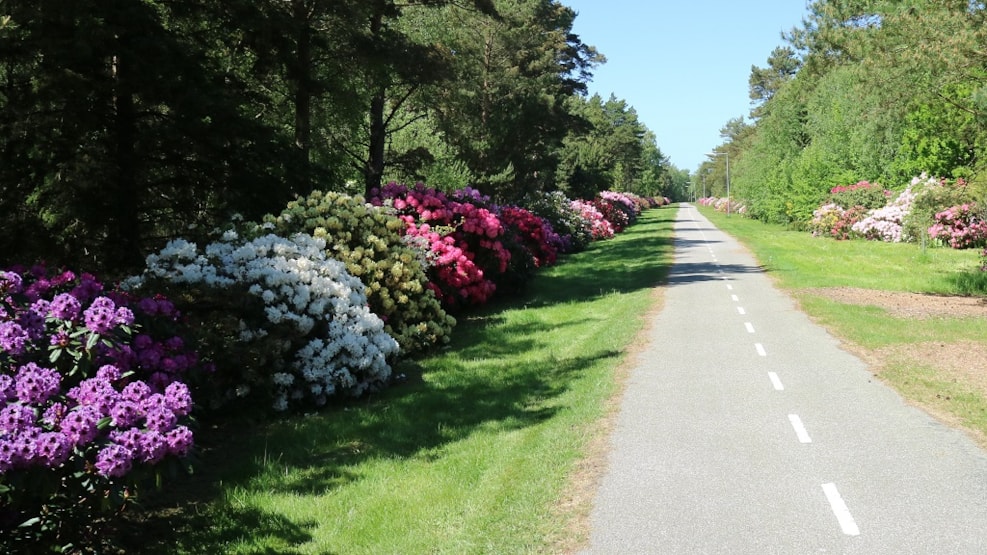 Hiking route Læsø - Østerby-Jegens-Tanghusruten-Hedvigs-Rhododendronstien - 10 km
Varied and beautiful hiking route of approx. 10 km from Østerby Harbor and out to Jegen's beautiful nature and further along the Tanghus route past the beautiful newly renovated houses with seaweed roofs. A short walk past Ægir's Garden and Hedvig's House and home via the beautiful Rhododendron Trail.
From Østerby you can go on many really beautiful trips - both east towards Jegens and Danzigmann and west towards Banestenen or south to Bovet.
Ad Tanghusruten i Gl. Østerby
This route of about 10 km leads via the fishing port in Østerby out of the city and east to Jegens with the beautiful heather areas. From here further south and down to Alléen, which is part of the Tanghus route; here you can see some of the houses that have now been renovated with a new seaweed roof in the years from 2017 - 2022.
Land Art and Hedvig's House
From Tanghusruten further past Østerby Church and to Ægirs Have, where you can stock up on a little green and possibly a little from the café, and along a small back road to Herbert Parker's Land Art work The Labyrinth. From there up past Hedvig's House - the beautiful seaweed roof house, which is looked after by a guild of volunteers and owned by Læsø Museum.
Rhododendronstien
On to the Rhododendron Trail, which is located at the back of Søren Madsen's impressive life's work Læsø Rhododendron Park, which is especially from May to August an impressive sight with the more than 1000 different rhododendron plants.