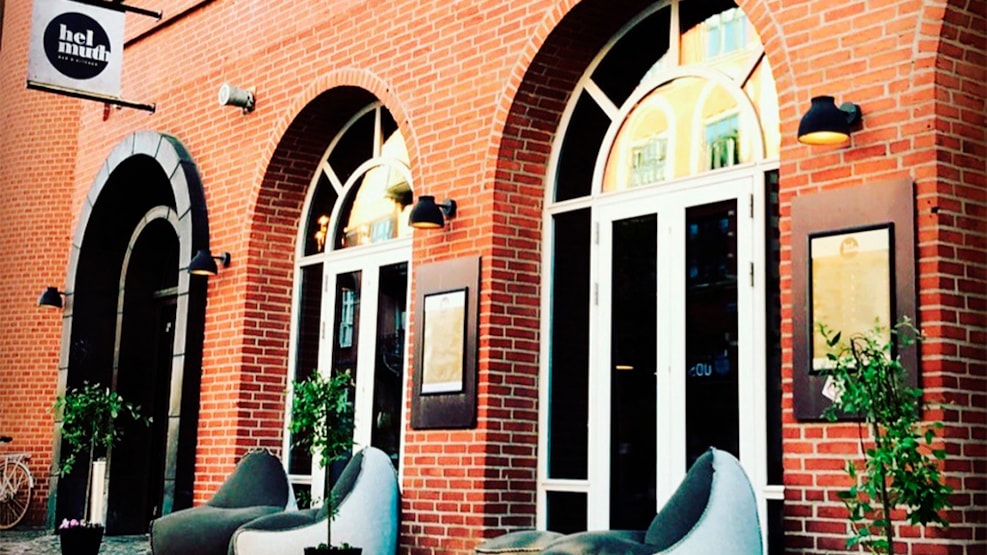 Helmuth
'Casual Dining' – 'Social Drinking', is the slogan of Helmuth in Aalborg. With a variety of small dishes, you'll get to taste multiple things on the menu and get a unique experience.
At Helmuth, it's important that you get a great experience. The atmosphere is in top with modern interior, a huge variety of small dishes, a cocktailbar filled with inspiring drinks and personnel, doing their best to make sure that you and your companions get the best experience.
Helmuth recommends 4-6 dishes to satisfy a hungry stomach. There is room for up to 130 guest and possibility to rent the place for special occasions.
Read more about Helmuth (in Danish)...