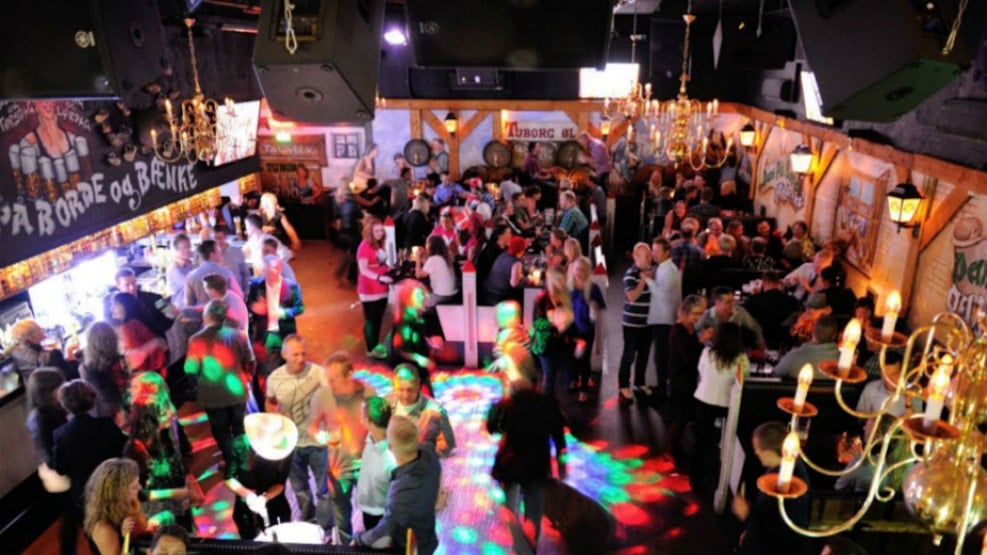 Heidi's Bier Bar
At Heidi's Bier Bar you can experience a party in true afterski-atmosphere. The bar serves a range of Austrian and German beers, as well as classics such as Kleiner Feigling, Flügel or Jägermeister.
At Heidi's Bier Bar, the staff welcomes you in traditional Tyrolean dirndl and lederhosen clothing with traditional festive music that invites you to sing-along and dance on the tables – which is off course always allowed. Prost!

Afterski-atmosphere in three floors
If you are looking for a party in true Tyrolean style – then Heidi's Bier Bar is the place to be. Go and sing along to the tunes of DJ. Ötzi or other German hits, which makes you feel like you are partying on the slopes with the pint in your hand! The facilities also include a large and inviting terrace in Jomfru Anes Gård – just beside the party street Jomfru Ane Gade. 
Moreover, Heidi's Bier Bar organises weekly Bier Pong tournaments. Follow their Facebook page for updates on these events.
Wide selection in beverages
As the tradition prescribes, an afterski-party requires alcoholics. Heidi's Bier Bar serves everything from Tuborg, Kronenbourg, Hoegaarden to Erdinger and Grimbergen. Moreover, bottled beers, such as Heineken and Stella Artois are also served, along with a line of luxury- and special beers, as well as ciders, cocktail and shots.
Aalborg Beerwalk
Heidi's Bier is part of Aalborg Beerwalk – a great way to familiarise yourself with the best pubs in Aalborg. With this offer, you can sample 6 well-poured special beers from 9 different pubs in the centre of Aalborg.