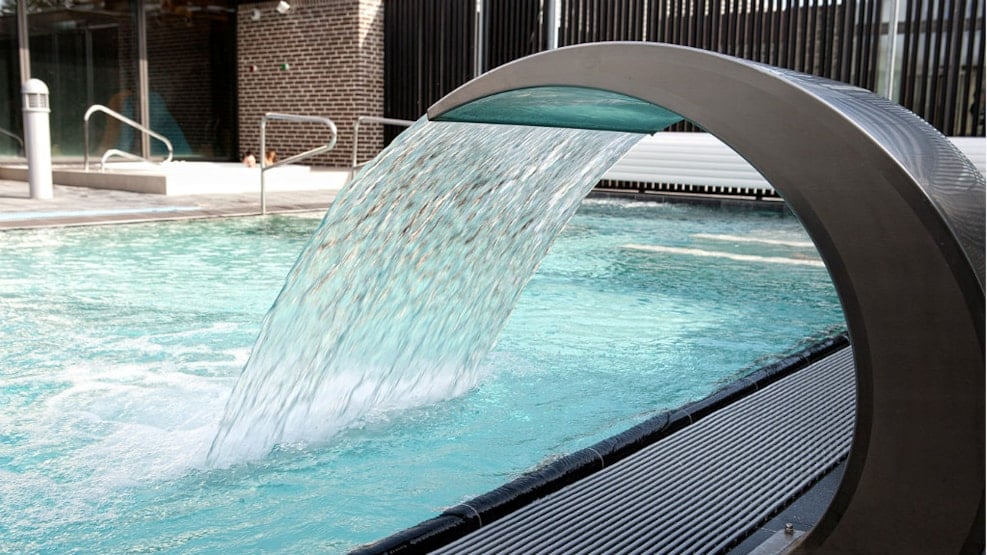 Haraldslund Swimming Centre
In the western part of Aalborg, Haraldslund Swimming and Cultural Centre is a central meeting point among the locals. The centre has many facilities like swimming pools, fitness centre, library, exhibitions, and meeting rooms for the city's citizens
The swimming centre includes a baby pool, a hot water pool with bubble zones and massage nozzles, a 25-metre pool (between 0,7 and 4,25 meters deep) with diving boards, solariums and a fitness centre. Additionally, there is also a cold water pool, steam room, soft sauna, family sauna and a large outdoors wellness area.
If you get hungry after swimming, you can enjoy a simple and easy meal at Café Harald, which offers various sandwiches, pies, buns, salad bar, and both cold and warm drinks. If you have been working out, you can also enjoy a protein drink or protein bar in the café.
Practical information
Ticket sales close 45 minutes before closing time and visitors are asked to leave the pool 20 minutes before closing time. The centre is closed in week 29 and 30 and on December 24th, 25th, and 26th, December 31st and January 1st. The opening hours here are valid concerning the swimming pool and fitness centre. You can read about the library's opening hours on the website of Aalborg Libraries.
Read more about Haraldslund in Aalborg… (In Danish)