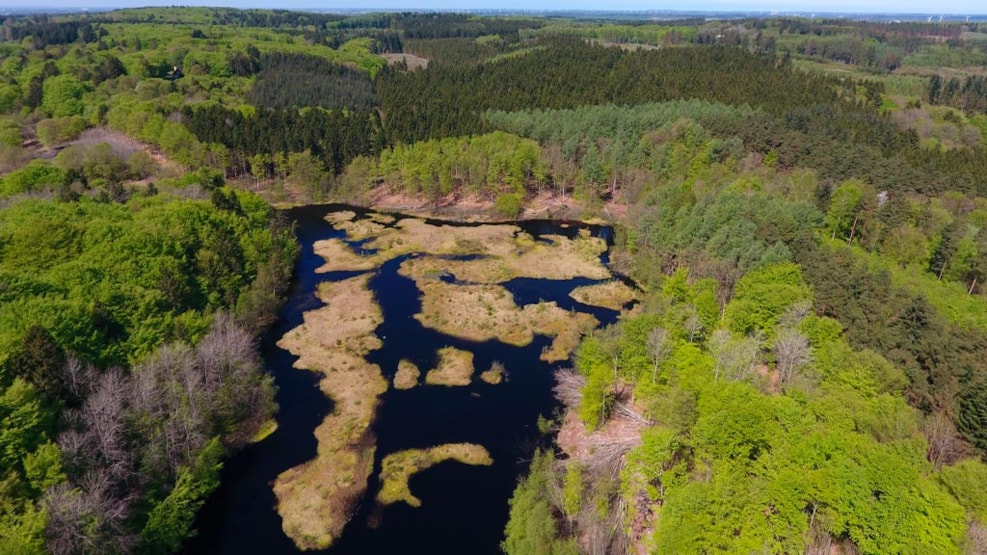 Hammer Bakker
Hammer Bakker has many forest covered hills separated by steep, curtail clefts. Lakes, moors and streams are rarely seen because of the sandy and stony soil. The forest has a rich animal and plant life.
The huge forest area has a rich animal and plant life and roe deer, foxes, badgers and squirrels are very common. There are also three marked routes that will take you to either the southern or eastern parts of the area. 400 hectares of Hammer Bakker are protected.
In the fall, you can find plenty of boletuses and other edible mushrooms as well as both blueberries and cowberries.