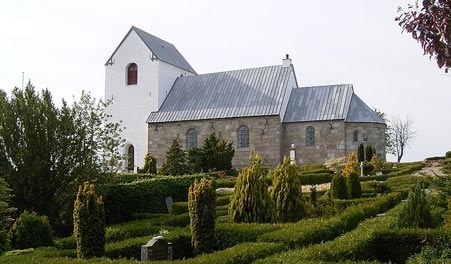 Gudum Church
Gudum Church is located in Gudumholm parish. The church is a classic example of a Danish village church with its white walls, red roof, and surrounding cemetery.
The chancel and nave are Romanesque. The west tower and the porch on the south side is the late Gothic extensions. Gudum Church is adorned with frescoes from around 1500. The altarpiece only features 11 apostles, an oddity that actually occurs in many Danish churches.
As with most churches, sermons are held every Sunday before noon. Access can otherwise be obtained by contacting the sexton on the phone, no. 23 74 34 74.