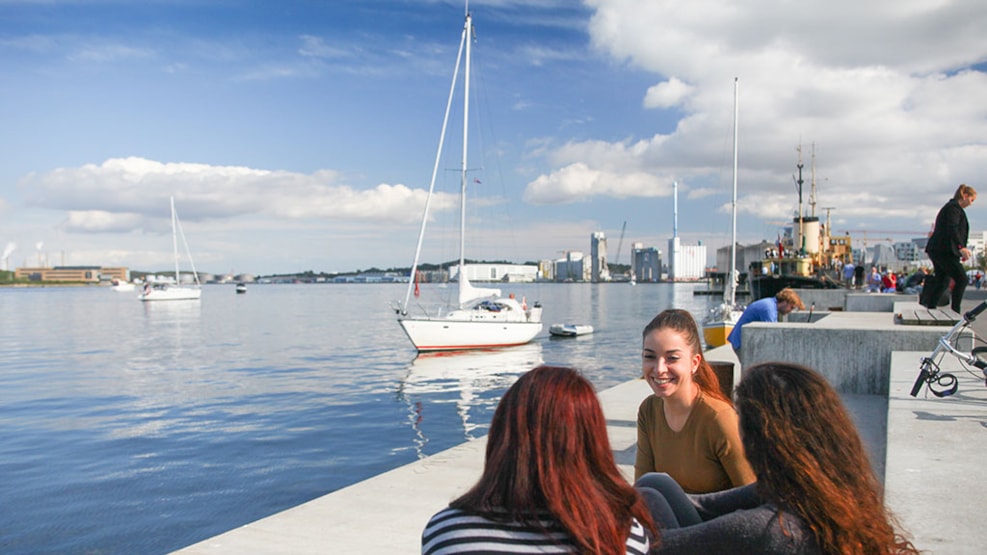 Grillen Burgerbar
Grillen Burgerbar serves its own interpretation of the classic hamburger, which is both juicy and messy, with crispy French fries and a variety of dips – and buying one won't shock your bank account!
Grillen Burgerbar started at Nørrebro in Copenhagen in a room, rumor has it, that is haunted, making restaurants fail. This curse has obviously skipped Grillen Burgerbar, which has since branched its way all the way up to Aalborg.
At Grillen Burgerbar,  the menu is simple: You can pick between seven different burgers, where one is vegetarian. As garnish, you can pick between three different kinds of fries, and three different dips. For drinks, you can pick between water, milkshakes, and beer.
Read more about Grillen Burgerbar in Aalborg (in Danish)…