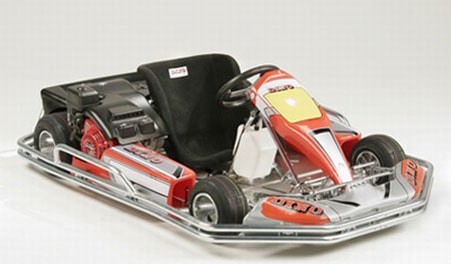 Gokart World
Take up the challenge and have a funny evening in Gokart World. Skilled instructors are ready to guide you thoroughly before start. The track is designed by experts and is considered to be challenging.
Have a go at the extremely fast go-karts in the large indoor track. The track is designed by Allan Berndt and Tom Kristensen (7 time winner of Le Mans) and is estimated by experts to be a challenging track.
Forget about special gear! At Gokart World you can borrow a crash helmet and racing suit. 

If booked in advance, the track can also be used in agreement with the users wishes (Monday and Sunday). You can also hold you conference at Gokart World. Please call to get more information.
It is a good idea to reserve the track beforehand. Call between 12.00-17.00.
Read more about Gokart World…