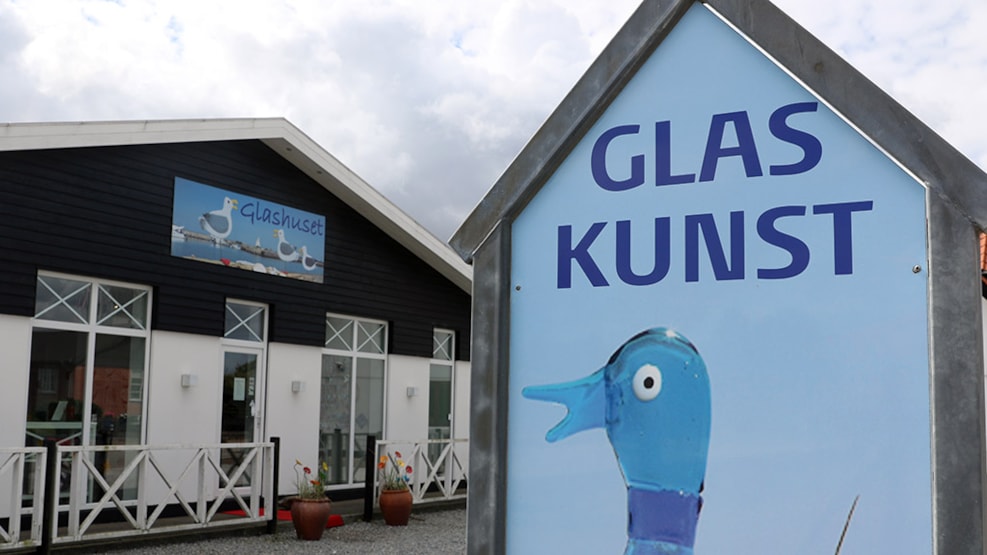 Glashuset/Glass art - Sæby
Here you can find beautiful, unique glass souvenirs & glass art at prices that will suit all pockets.
Items include small, quirky figures, pictures and nameplates. all these items are handmade and indeed represent small works of art in themselves.

A personal gift can be designed in close collaboration.

You can eat a packed lunch outside.