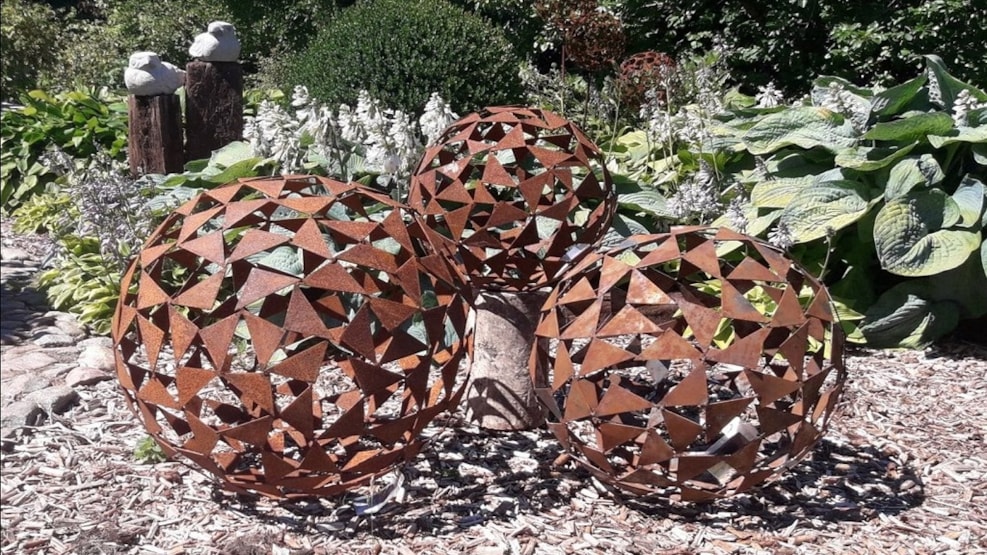 Garden Art by Klaus Jensen
On the road between Hjallerup and Tylstrup, you will find Klaus Jensen's workshop. From the outside, you will be greeted with a wide range of unique artefacts decorating the garden and courtyard.
Klaus Jensen have worked in the iron industry for no less than 37 years. In 2016, he spontaneously got the idea of creating decorative balls for the garden from the iron. In fact, he grow so fond of the idea and the art form that he decided to become a full time artist in April 2017.
In his workshop you will find unique specimen, all made out of recyclable iron. Not two single balls are the same.
The workshop is open all year round by appointment. Just make a call, tel. +45 26672154.