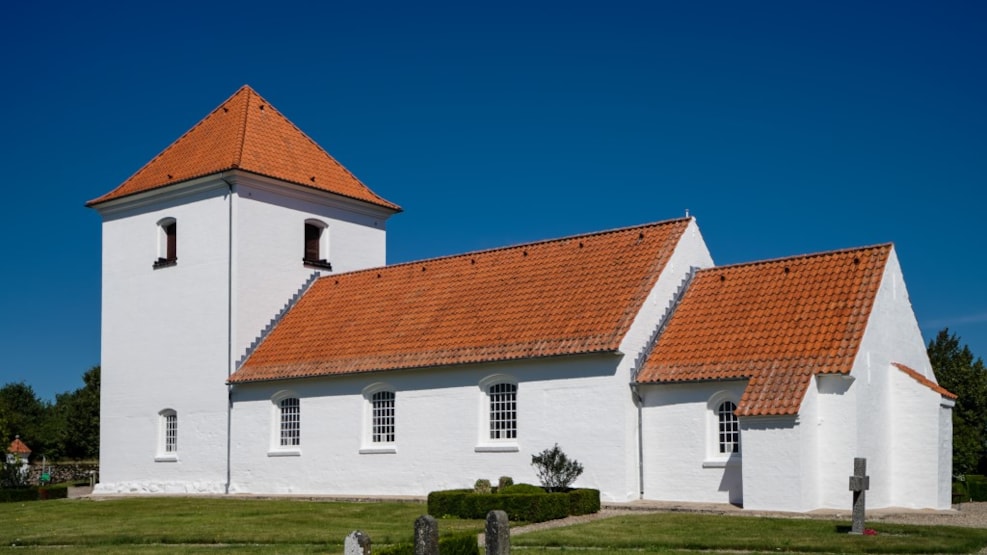 Gærum Kirke
Gærum Kirke has undergone many redevelopments and it is therefore lack of significant architectural details that makes it difficult to date the church accurately. However, it is believed that it was last listed during the 13th century.
The church consists of choir, ship, tower and porch and gives a harmonious expression with a pyramid-shaped roof of the tower. However, the tower and porch are not part of the original church. The tower was built in 1956-57 and in this connection the ship's walls were also raised. The porch dates from 1863. Prior to this redevelopment, the church was charred and ship and choir had the same height. In addition, there is speculation that the choir has been completely rebuilt in connection with the vault setup.
The chancel arch is round, pointing to the Romanesque style and thus a construction date at the latest in the 13th century. Romanesque tombstones found in the cemetery also indicate that the church was built at the same time as these crosses.
The baptismal dish is made of brass from the 16th century.