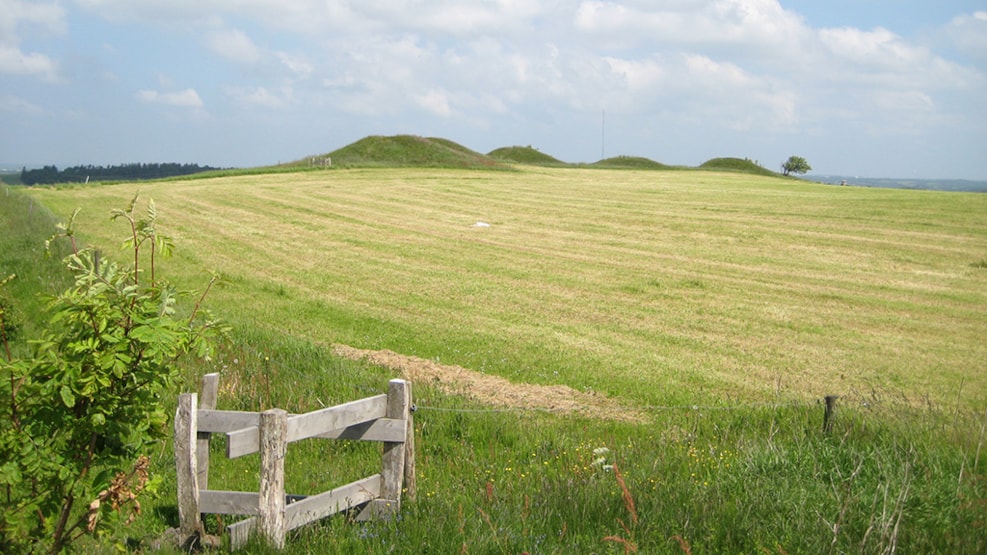 Frendrup Nihøje
Located at an altitude of 105 meters, Frendrup Nihøje is one of the highest places in Himmerland, offering you a fantastic view of the whole area. There are six burial mounds located on the hilltop.
Remains of the first habitation of Himmerland have also been discovered in the area as well as remnants of cultivated fields from the bronze age.
In Medieval times, Frendrup Gård (Frendrup Farm) was located a couple of hundred metres vest of the mounds, and through excavations a brick baking oven and a water mill were discovered. The farm was owned by the church and closed down when King Christian the 3rd took over the farm during the Reformation in 1536. It is not possible to see any remains from the farm today.
Frendrup Nihøje is a great place to visit, especially if you are on bike on the Vokslev route (Danish) from Nibe to Ellidshøj.