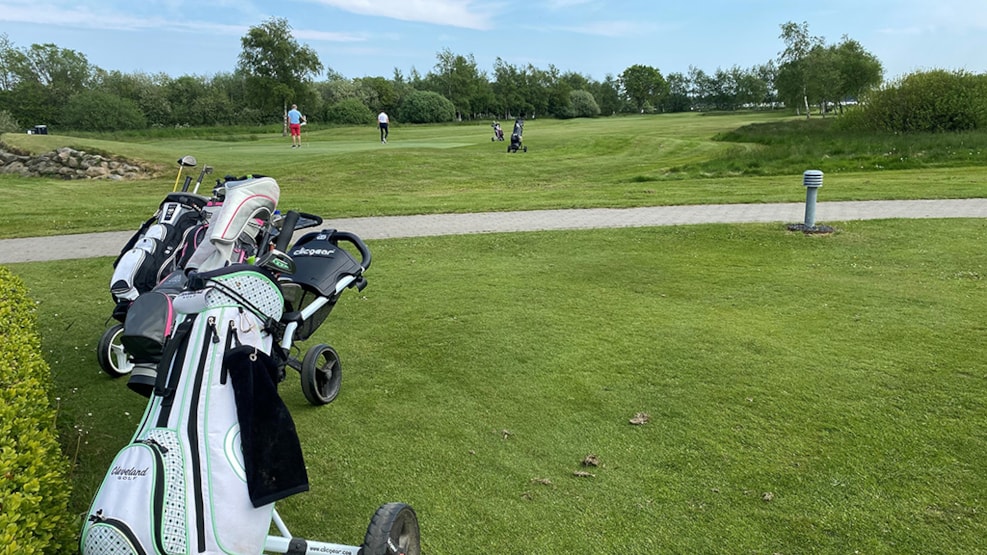 Frederikshavn Golf Club
Whether you are experienced or a beginner, there are plenty of chances for a good golfing experience at Frederikshavn Golf Club
The golf courses of Frederikshavn Golf Club are located on the scenic area of Lerbæk Manor, on the northern edge of Frederikshavn, and twist through a forest reserve with centuries-old beech trees, small ponds, and streams. The location of the course simultaneously creates the setting for a rare nature experience with the chance of seeing roe deer, hearing the birds, and seeing the wildlife, as well as being able to walk past the Lerbæk manor and its beautiful moat.
The golf holes are placed in very beautiful surroundings with a hardwood forest, plenty of lakes, and big trees and it is therefore a park lane with a few open holes, where you can feel the northwest wind. The terrain is flat and easily accessible.
The course is an architectonic gem with beautiful greens and several interesting holes, that warrant some reflection due to the surrounding lakes. Note that the course is open for play on summer greens, if the weather permits.
The clubhouse is equipped with all facilities including the Golfbistro/Café with a big terrasse, where you can enjoy some nice food, as well as both cold and warm beverages. There are also good options for training on a Par-3 course, a driving range, and two putting greens.
Frederikshavn Golf Club is located close to the "Palm Beach" in Frederikshavn as well as cosy accommodation, a campsite, an activity centre for children, etc.