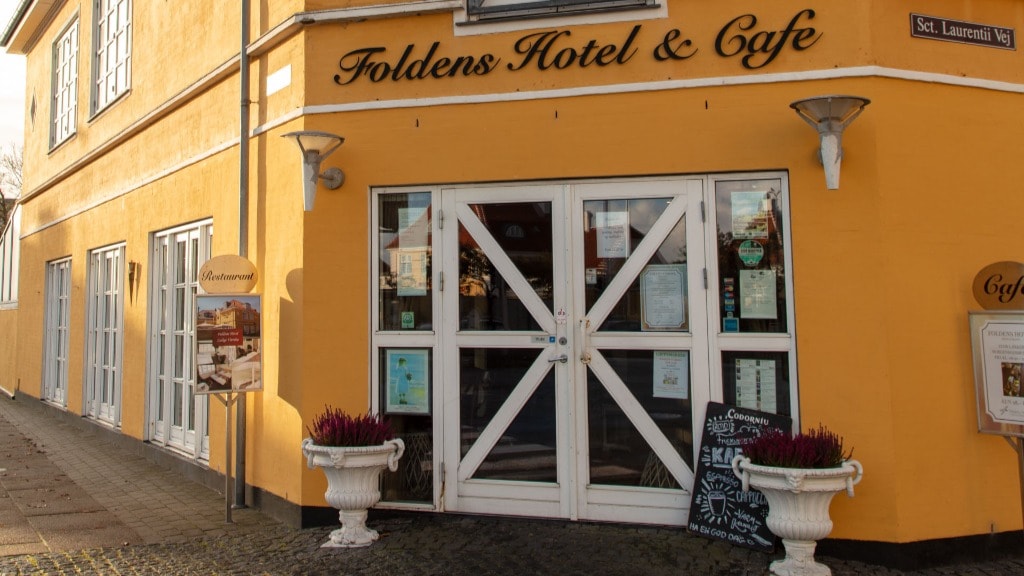 Foldens Restaurant & Café
Cosy restaurant and a more than price competitive cafeteria.

Foldens Restaurant is open all year and serves primarily Danish food.

In summer open all day, lunch, restaurant with buffet and other bargains and eveningoffers 2 or 3 course evening meals. It is always a good idea to book a table in the summer.

In Winter season open every evening from pm. 18.00

The café offers light dishes, grilled dishes, sandwiches etc.

Enjoy a cup of coffee in the cafe while you follow the pedestrian activities. All dishes can also be taken out of the house.