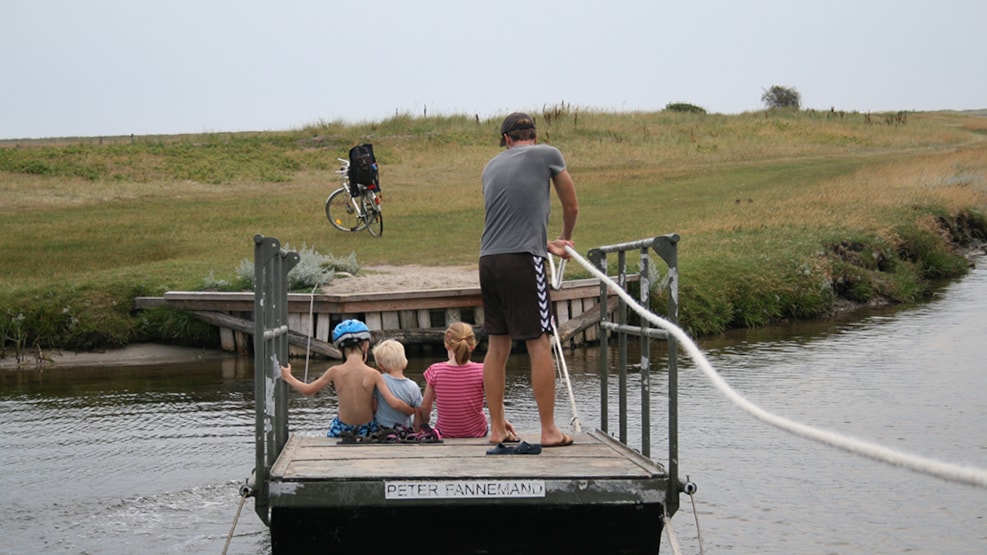 Fannemandskanalen
A lovely getaway and a fun activity in the South West. There is always something new to discover in Læsø's beautiful and varied nature and new nooks and crannies to explore.
One of the nooks and crannies is the Fannemand Canal in the Southwest. The canal started as a small ditch dug in the 1930s by two landowners - Ottilius Christensen and Anthon Christensen - out there by the Church River. They would have drained the beach meadow so their animals could walk here and graze. But the ditch grew big - so big that the people of Læsø called it the "Panama Canal".
It formed a boundary into Peter "Fanemand's" land. He got the nickname because he was a flag bearer in the Husmandsforeningen. Some, however, claim that it was because he always invoked a certain gentleman, and then there must be a d in the name!
In the early 70's they tried to build a dam of large boulders, but nature is not easy to control and the water just ran around!
Today it is again possible to pass the canal dry-shoeed. A small tow ferry has been established for 3 people, which has been named Fannemandsfærgen. It is in the water from April to November, can bring bikes and is quite free.
NB It is Fannemands Færgelaug that has established the tow ferry. The old man is the former ferry director at the Læsø ferry Jess Jessen-Klixbüll.