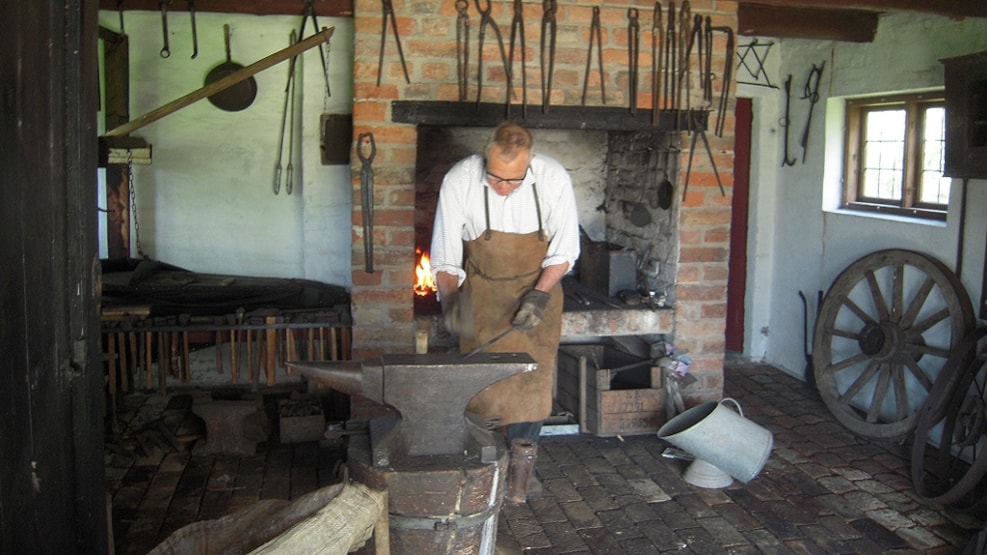 Egnssamlingen for Østvendsyssel
The museum tells the story of North East Jutland from the Stone Age up till mid-20th century.
The Regional Assembly in Try is an open air museum with several exhibitions.
The Watchmakers House covers the time from the antiquity up to the 1800's and the peasant's housing around 1800.

You will also find an exhibition of a general store from the 1930's, a forge, and a shoemaker's workshop. The garden is farmed with old style crop and machinery.

The museum farm called "Lille Knudsgård" with 60 acres of farmland was one of the 13 farms in Try in 1801. The farmhouse from 1835 is half-timbered in oak and is exhibited with the furniture from the last owners. The cowshed from 1904 is built in red brick and the barn is dated back to the 1800's. When the farm was parcelled out in 1917, a fourth wing was demolished.

On event days, the workshops and exhibitions are open and staffed from 11 am till 4 pm. The grocery shop os open, and you can enjoy a cup of coffee at Knudsgård's Rolling.
See more at http://egnssamlingen-oestvendsyssel.dk