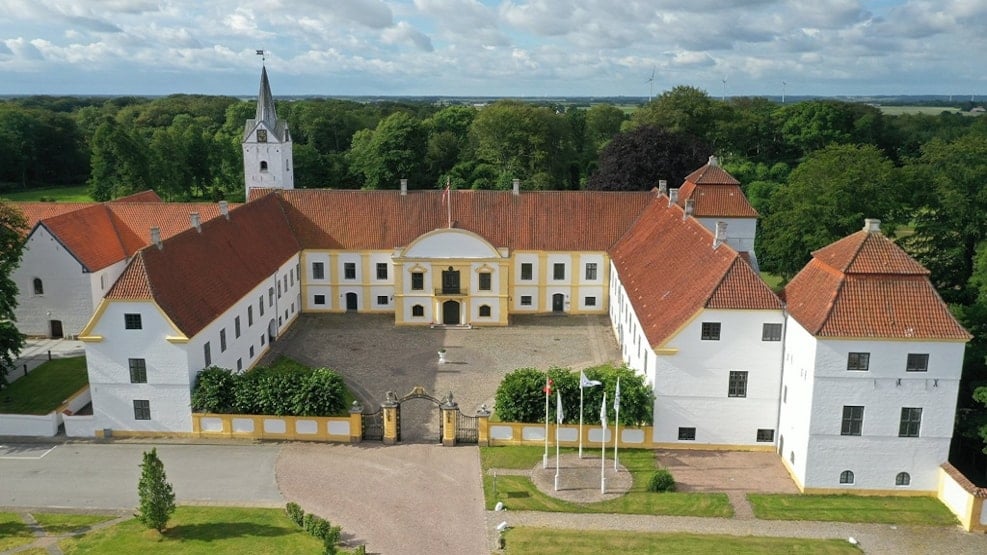 Dronninglund Slot
Dronninglund Castle in North Jutland lies surrounded by beautiful nature and here you will find time to relax and enjoy your holiday.
The beautiful white castle is situated in the eastern part of North Jutland, and it is sure to give you an unforgettable experience. It is the perfect destination for a weekend getaway. Do not miss out on experiencing this spectacular castle and the fantastic decór, long halls and royal history.
Today Dronninglund castle is a beautiful castle that serves as a hotel and conference centre. You will also find a restaurant with a view of the castle park. Dronninglund Castle is three storeys high. The ground floor has the castle basement and a living area. On the 1st floor, you will find the Blue Hall, two dining rooms and two tower rooms, lastly, the 2nd floor has the largest dining area of the castle and adjacent tower rooms, perfect for large events.
History
Dronninglund Castle, situated in some of Vendsyssel's most beautiful countryside, was once – over 800 years ago – one of Denmark's richest abbeys, founded by nuns of the Benedictine order. After the Reformation, the abbey was several times the property of the Crown, and in 1690, Queen Charlotte Amalie gave the estate its present name. Today, the castle is a functional, exclusive hotel and conference centre blending harmoniously with the culture-historical values of the former castle.