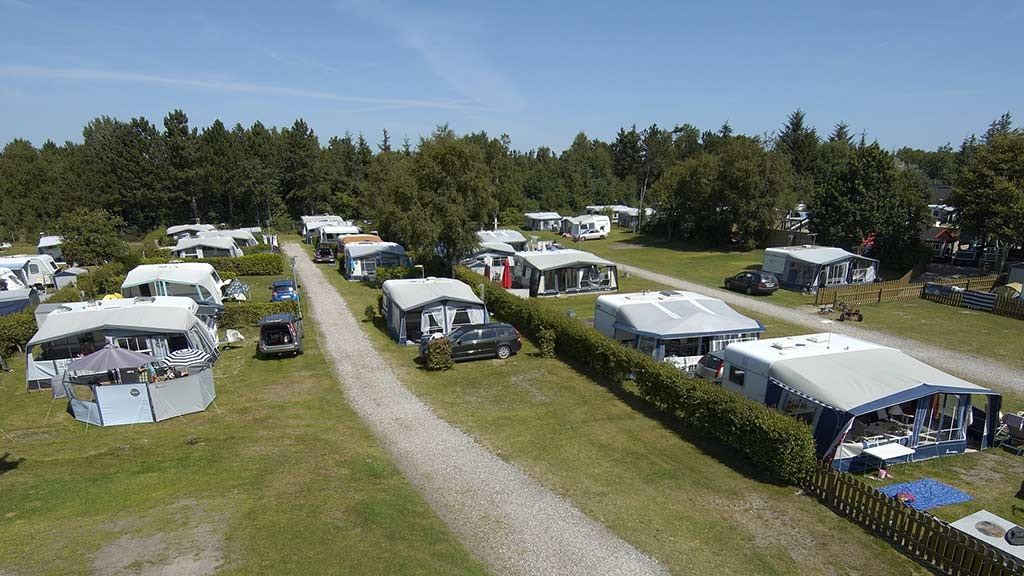 Dokkedal Camping
Dokkedal Camping is situated close to the unique and beautiful nature area Lille Vildmose. Dokkedal Camping is a modern and children-friendly camping ground close to both the forest and beach.
Dokkedal Camping is known for its high quality, personal service and first class facilities.

The site is an area of natural beauty on the edge of Lille Vildmose – close to beach and woods.

Dokkedal Camping have all the facilities you would expect from a modern campsite, all of the highest quality,.
Three facilities buildings containing everything you need, always clean and tidy.

New toilet building and new kitchens including dining areas make your stay a pleasant one.
Read more about Dokkedal Camping and nature area Lille Vildmose...