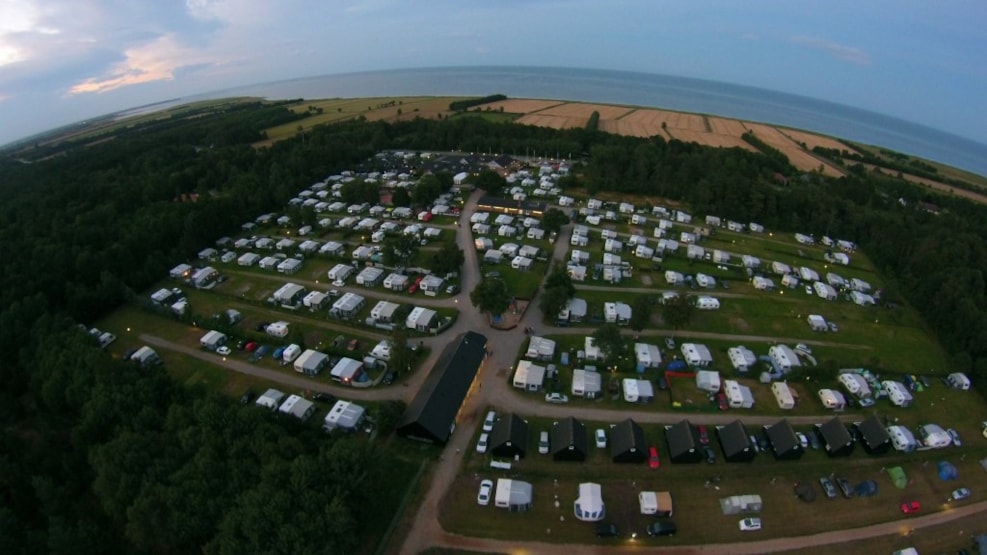 Dokkedal Camping
Dokkedal Camping is a modern and child-friendly campsite close to both forest and beach. Dokkedal Camping is known for its high quality, good personal service and first-class facilities.
A campsite for the whole family. At Dokkedal Camping, it is easy to pamper yourself and your family. Take a dip in the indoor swimming pool - here the water is always 31 degrees. You can also use the sauna, solarium, the shop and cafeteria. The children are of course also considered. Three large well-equipped playgrounds with everything children's heart's desire - Trampolines, multi-purpose pitch, campfire hut, mooncar, mini golf, billiard, table tennis as well as fun machines and much more. The site has a large activity program with FREE activities and free use of the swimming pool. A campsite the youngest campers will not get bored of.
Dokkedal Camping is beautifully situated by Lille Vildmose, close to the beach and forest. It has the facilities you expect at a modern campsite and the quality is top notch - always! Three facility buildings with everything you need. Beautiful toilet buildings and kitchens with dining areas that makes the stay comfortable for you and your family. Dokkedal Camping is known for high quality, good personal service and first-class facilities.
If you do not have a caravan, you can rent a cabin with toilet and shower. It is called first class camping. Visit Dokkedal Camping, for an unforgettable holiday!
Read more about Dokkedal Camping and book your holiday at Dokkedal Camping ...