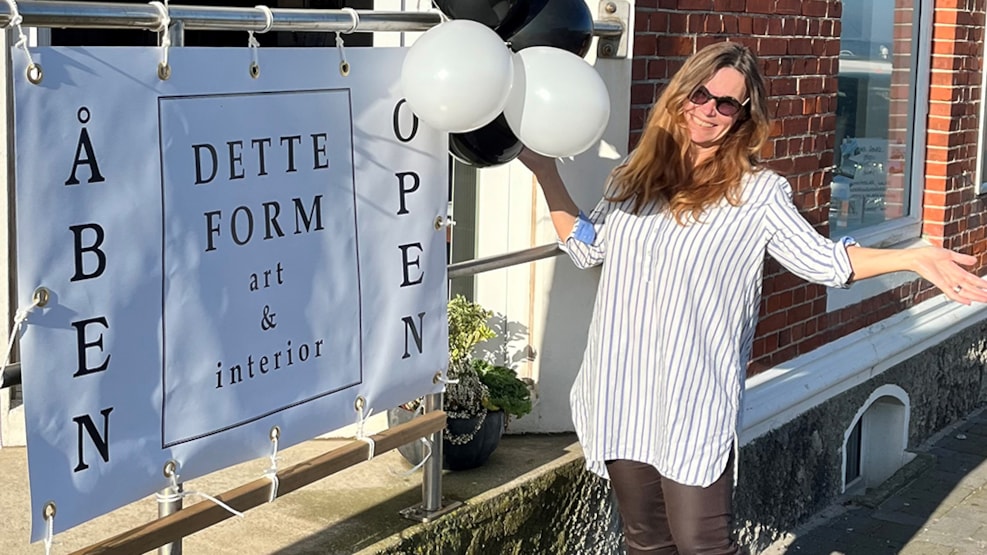 Dette Form Studio
Atelier, gallery and interior design studio in bright rooms right next to Købmanden at Østerby Havn.
Here you will find art from several artists; painting, graphics, photography, ceramics and sculpture - the exhibition varies over time and most have a connection to Læsø.
Swedish Elizabeth, who owns the gallery/shop, is herself a "painter" and has a relationship with Læsø - sailing to Læsø for almost 25 years. She bought a house in Østerby with her husband in 2017.
Due to a lot of stress in work and private life, she made the decision to quit her position in the interior design industry, and initially take a job at Læsø Fiskeindustri and paint full time.
Elizabeth made her debut as a painter at Læsø Art Festival 2022 and today she exclusively runs her company DETTE FORM - in both Denmark and Sweden.
Elizabeth has worked in the interior design industry since the mid-80s and has good experience with large B2B projects, including for acoustics, textiles and sun shading, and is also a dealer for Danish Fischer/Kurage in Aarhus.
In the store you will find roller blinds, pleated curtains, slat curtains, blinds and curtains of high quality.
Elizabeth always has a smile on her face, understands and speaks Danish to the best of her ability, also Norwegian and English and wishes everyone a welcome!