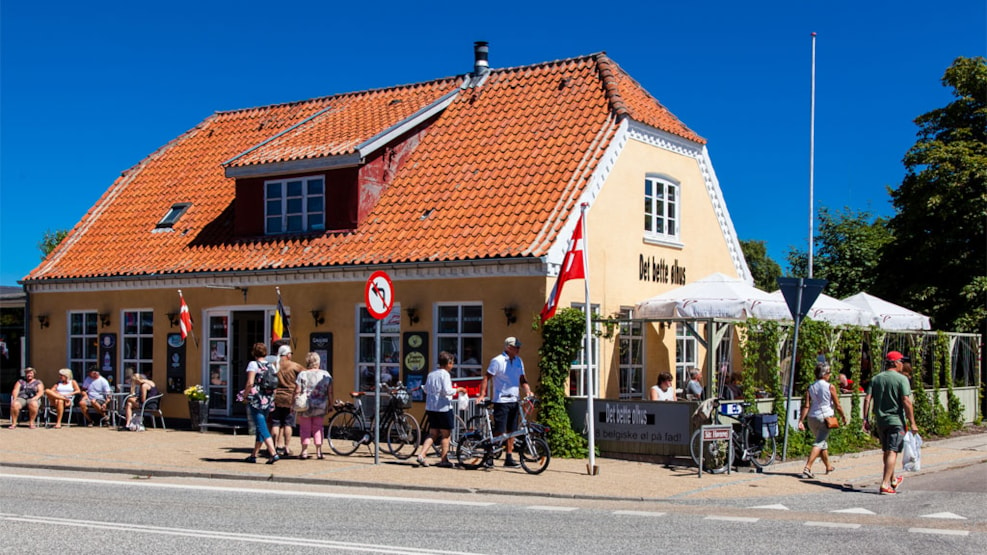 Det Bette Ølhus
In the middle of the lovely little town of Ålbæk is Det bette ølhus and cafe.
More than 400 different Belgian beers.
Over 350 different beer glasses. 
Beer from Danish microbreweries. 
All this you find at Det bette ølhus in Ålbæk. 
Enjoy a beer or two inside the ølhus or on the cozy patio.