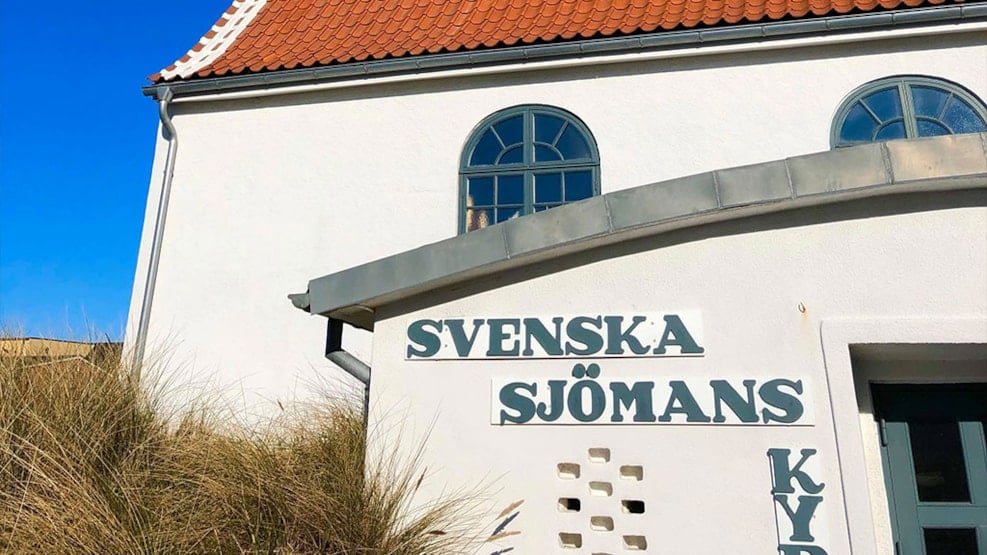 Den Svenske Sømandskirke
In the first half of this century the harbour of Skagen was widely used by Swedish fishermen, and the church was built in 1925 so the fishermen could have a refuge when they were away from their homeland.

The church is beautifully decorated, yet very simple.

In the church there is a cafeteria and TV room.

Outside the following period - see opening hours on notice in the church.

In the opening period's there are worship each Sunday at 10.00.