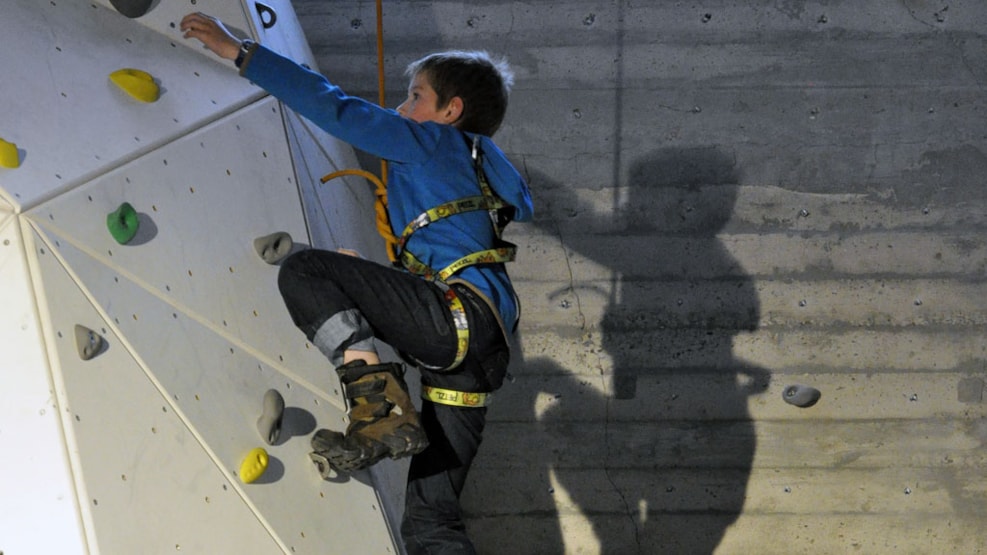 The Climbing Wall in DGI-Huset
If you are looking for a fun and challenging activity, look no further: The climbing wall in DGI-Huset in Nordkraft is the tallest of its kind in the Nordic countries with its impressive 20 meters.
The climbing wall in DGI-Huset is for everyone who likes to challenge both body and mind, and the wall will challenge inexperienced and experienced climbers equally. This makes climbing a fun activity to do with all of your friends.
The spectacular climbing wall is with its 20 m. shaped like a cliff with white areas that create an illusion of the wall being covered with ice. The wall even has "glacier lights" to finish off the experience.
You can book the climbing wall for a private group or use is when an instructor is present.
You must be at least 10 years old to climb the wall.
Read more about opening hours and prices for the climbing wall in DGI-Huset…