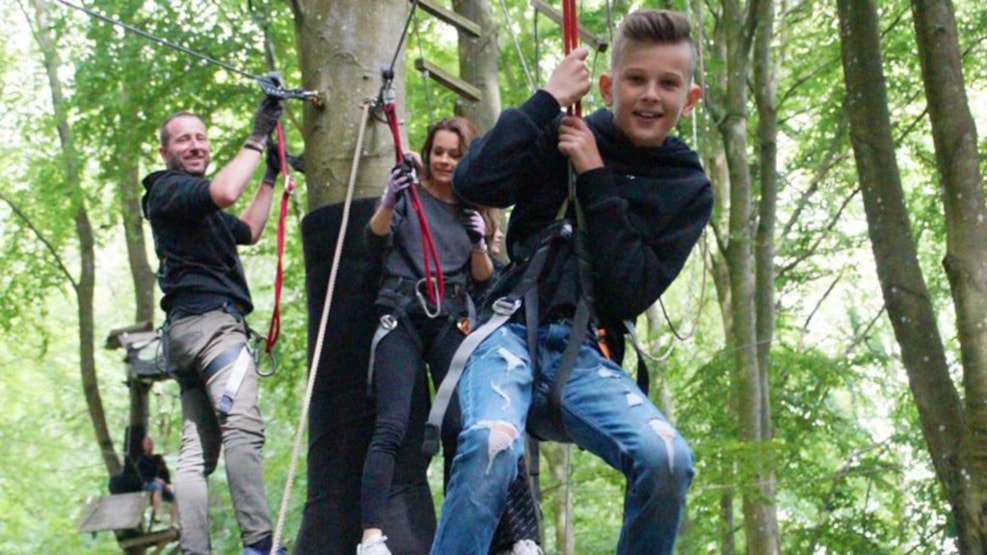 The Climbing Park Aalborg
Are you ready for fun, excitement and a healthy dose of challenge? Klatreparken Aalborg is a climbing park that offers fun experiences for all ages and in heights that will keep everyone entertained.
Whether on logs, lines, nets or anything and everything in between, you are guaranteed great adventures at great heights as a guest in this climbing park. Across 23 ropeways, cableways and even a 45 foot drop, you can also gaze down on the animals of Aalborg Zoo, as the zoo is the park's next door neighbor.
Klatreparken Aalborg has plenty of competent instructors, so you are in safe hands when you are ascending the trees and challenges, regardless of whether you are visiting on your own, with family, friends, or a party. This climbing park caters to birthdays, bachelor parties, and other events.
Klatreparken is an independent adventure park that collaborates closely with Aalborg Zoo. As such, with an annual pass to Aalborg Zoo, you are guaranteed 20% discount at Klatreparken Aalborg.
Read more about Aalborg Klatrepark (in Danish)...