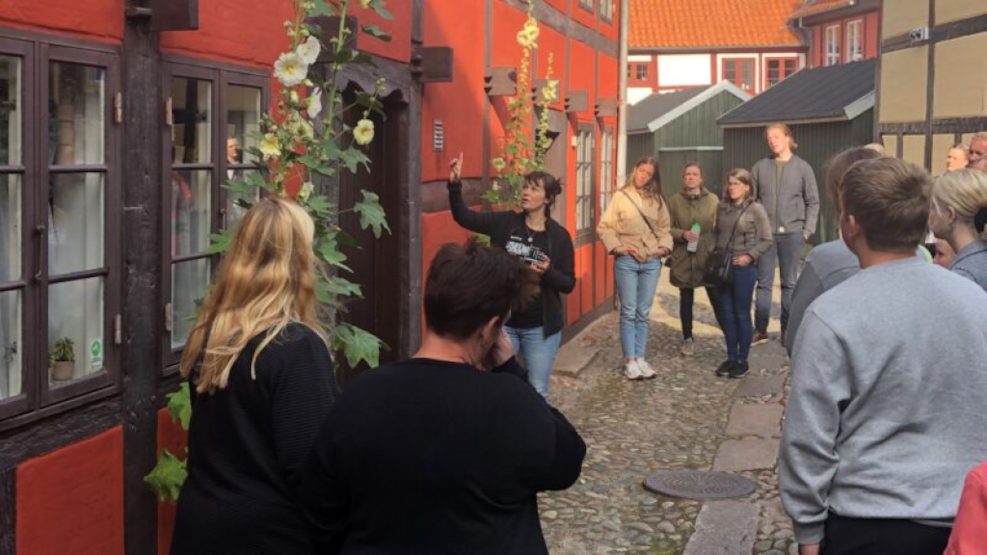 City Walks with The Historical Museum of Northern Jutland
The Historical Museum of Northern Jutland is once again ready to invite you on an enjoyable walk through Aalborg and its surroundings. You can look forward to walks based on different themes with very passionate guides.
Do you want to hear the blood-dripping stories about the city of Aalborg, are you interested in stories about Aalborg during the German occupation, or have you always wanted to hear about the festive times in the good old days? Then you should check out the City walks by the Historical Museum of Northern Jutland – because these things, and many more, are what you can experience.
From early spring until late fall, The Historical Museum of Northern Jutland arranges different public city walks, where the locals can get brand new knowledge about their hometown and the visitors can be introduced to the city differently. Additionally, it is also possible to arrange private city walks all year round. Apart from city walks, the museum also offers city walks away from the city center into Northern Jutland.
Solo city walk
If you would rather experience Aalborg and its surroundings on your own, at your tempo, and exactly when you want, this is very much possible. On the museum website, you can find interesting solo city walks, either to look at on your phone or to print out a physical copy. The only thing you have to do is grab your family and friends, put on your walking shoes, and get going.