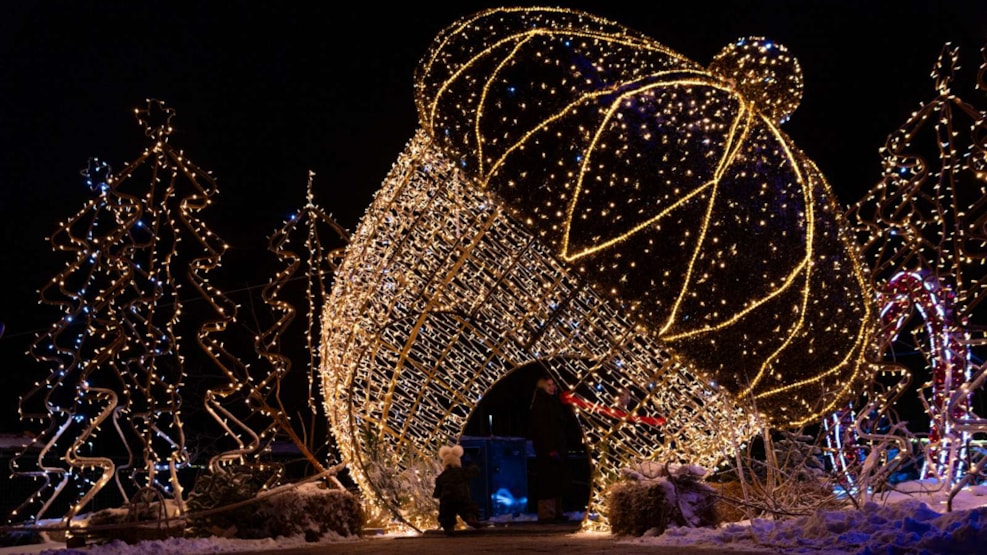 Christmas in the Zoo
Christmas lights, delicious Christmas delights, a beautiful garden and, of course, fascinating animals! Experience Aalborg Zoo during the Christmas.
All year round, Aalborg Zoo invites you inside for exciting, fascinating and not least pleasant experiences - and the magical Christmas season is no exception. If there is one thing Aalborg Zoo is especially known for, it is their impressive Christmas light show, which every year creates a magical atmosphere over the garden during the Christmas months. Colourful light landscapes and light animals will leave you in awe and these are just some of the things you can experience around the garden's light walk when Aalborg Zoo opens its doors for Christmas in the Zoo on November 18.
And as always you can say hallo to many of the parks animals and wish them a merry Christmas.
Read more about Christmas at Aalborg Zoo (in Danish)...