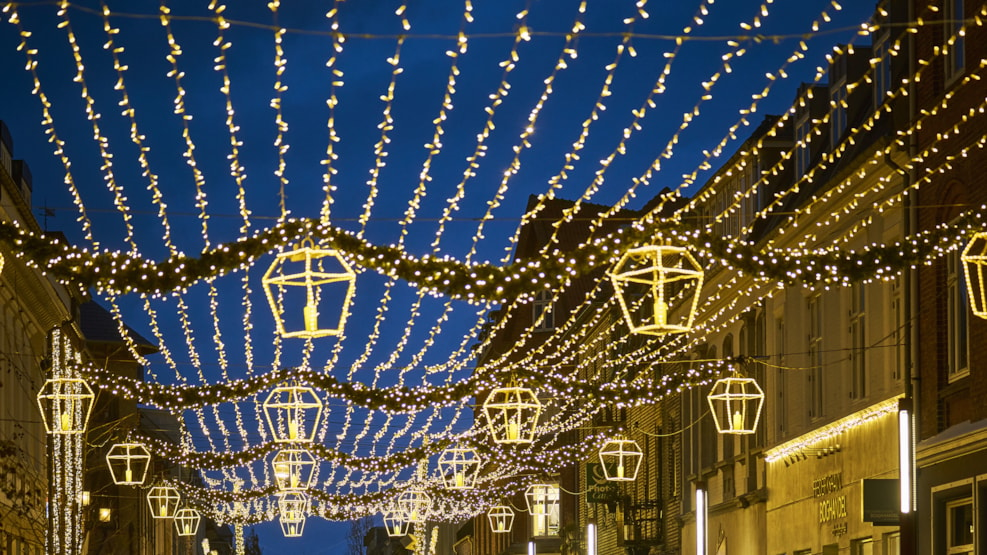 Christmas in Frederikshavn
The Christmas town of Frederikshavn invites you to a delightful Christmas experience for the whole family, where both young and old can look forward to a lot of wonderful Christmas events. So, put on your Santa hat and bring the family for some Christmas cheer.
Every year, the Christmas town of Frederikshavn offers experiences that truly elevate the Christmas spirit, and they have once again done so this year. There are experiences for both large and small Christmas enthusiasts, ranging from Christmas shopping to festive moments with Santa Claus.
In the streets of Frederikshavn, one can enjoy the city's unique Christmas decorations in the form of thousands of Christmas lights, shining beautifully. The city's shops entice with Christmas cheer and the opportunity to take care of Christmas gift shopping. The little ones can visit Santa Claus Julle and Mrs. Claus Ruth in their Christmas village. If one wishes to extend the joy, the city's hotels offer Christmas stays, ensuring that you can do it all.
Read more about Christmas in Frederikshavn (Danish)…
Read more about Christmas in North Jutland (Danish)...