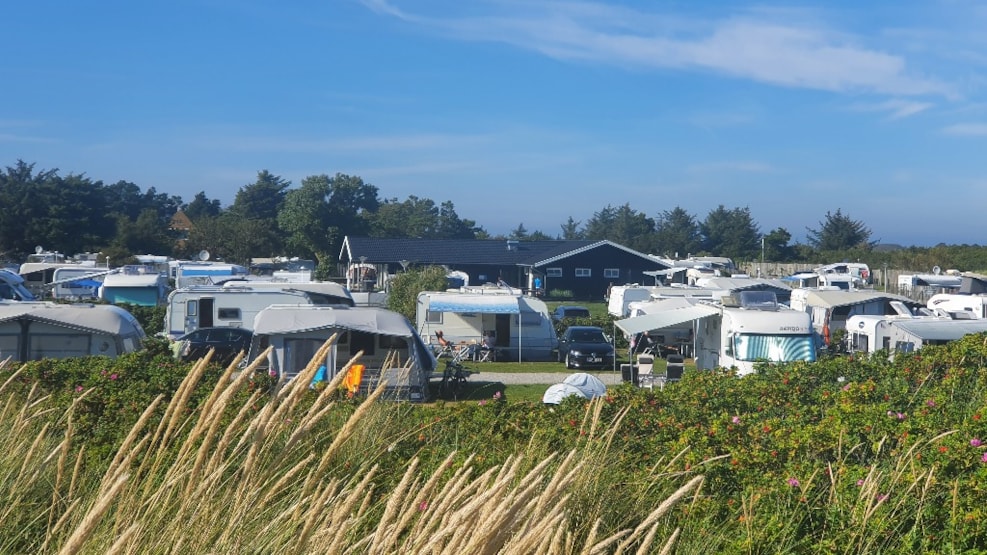 CampOne Grenen Strand
CampOne Grenen Strand is a quiet and cozy family campingsite located in the middle of the magnificent nature on "Grenen" Skagen and with access to the beach.
Enjoy a wonderful camping holiday in Skagen, Denmark. Camping in Skagen is for everyone. At CampOne Grenen Strand you will find entertainment for the children and wonderful relaxation for adults. You can enjoy the lovely Danish summer, with good modern facilities, such as a large playground, kitchen and good bathing facilities.
The campsite is located on the outskirts of the town Skagen and just 1.5 km. from downtown, where you have the opportunity to visit art museums, glassblowing, amber grinding and much more. It is the perfect distance for a walk or bike ride with the family, to explore nearby adventures or enjoy the nature.