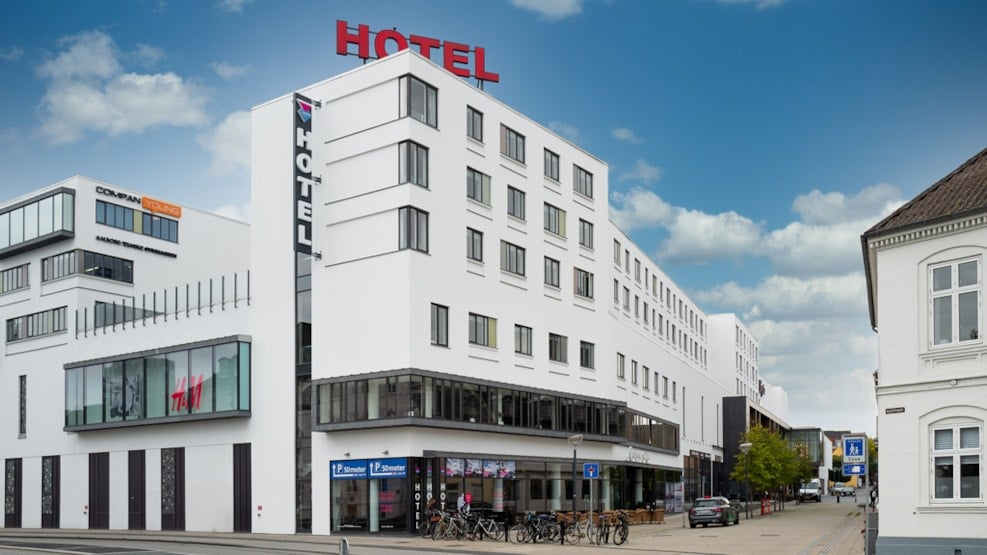 CABINN Aalborg
CABINN Hotels is Denmark´s largest budget-friendly hotel chains that offers a cozy and delightful hotel concept located in the heart of Aalborg´s unique cultural city-centre. Hospitality in high-quality.
All CABINN hotels are based on the same concept: Central location in the cities, comfortable rooms and fixed low prices all year. CABINN Aalborg offers an optimal balance between price and quality.

At CABINN, they promise no more than they can keep. The hotel chain represent an honest, good and inexpensive hotel concept where guests have a good night without paying a fortune. Their rooms are significantly cheaper than those of many competitiors, even though they have an equally central location. CABINN's motto is: Sleep Cheap in Luxury.

Despite of smaller rooms, there are no compromises with facilities in terms of functionality and comfort. All rooms have a private bathroom, TV and electric kettle with free coffee/tea. Free wireless Internet is included in all hotels.

CABINN Aalborg is located in the city's cultural center with short distances to the Utzon Center and the House of Music. The hotel is located on the corner of Nyhavnsgade and Fjordgade with room wing along Fjordgade.
Read more about CABINN Aalborg Hotel…