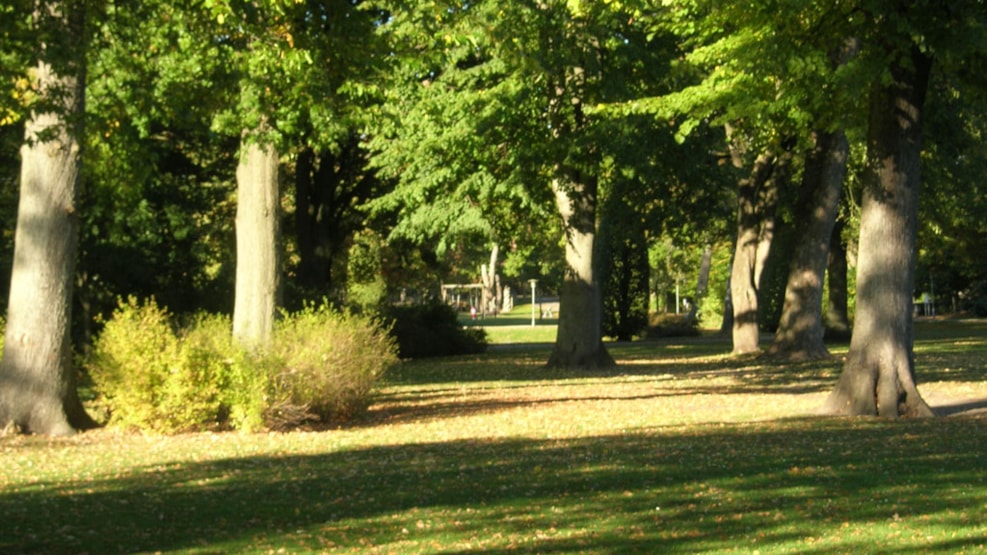 Bundgårdspark in Aalborg
Bundgårdsparken is a park with many opportunities. There is a petanque field, space for a campfire, a work-out area, a playground, an amphitheatre and much more. You can also play disc golf for free.
Bundgårdsparken, a city park located in the Eastern part of Aalborg, was named after the Danish sculptor A. J. Bundgaard. Among other things, A. J. Bundgaard is the artist behind the Gefion Fountain in Copenhagen and Aalborg's famous landmark, the Cimbrian Bull at Vesterbro.
Bundgårdaparken is located next to Aalborg Disc Golf Course, and it is possible to play disc golf when the Dinosaurs Aalborg Disc Golf Club isn't playing. The park is a gathering place for many people, and each year in September, Aalborg Øst Day is celebrated at the park.
A running route for the adventurous
The park is equipped with a 2.3 km running route called "Kiss the frog". It might not be the longest running route in Denmark, but perhaps it is the most marvellous one of its kind, seeing that on the route, you will find four fascinating wooden sculptures from Hans Christian Andersen's fairytale universe.
"The Tinderbox", "The Ugly Duckling", "The Little Mermaid" and "The Shepherdess and the Chimney Sweep" can all be found on the route, so what difference does it make that the route is short if you feel like going more than once? On another note, the sculptors promised to come back and add four more sculptures to the collection, this time inspired by The Brothers Grimm.