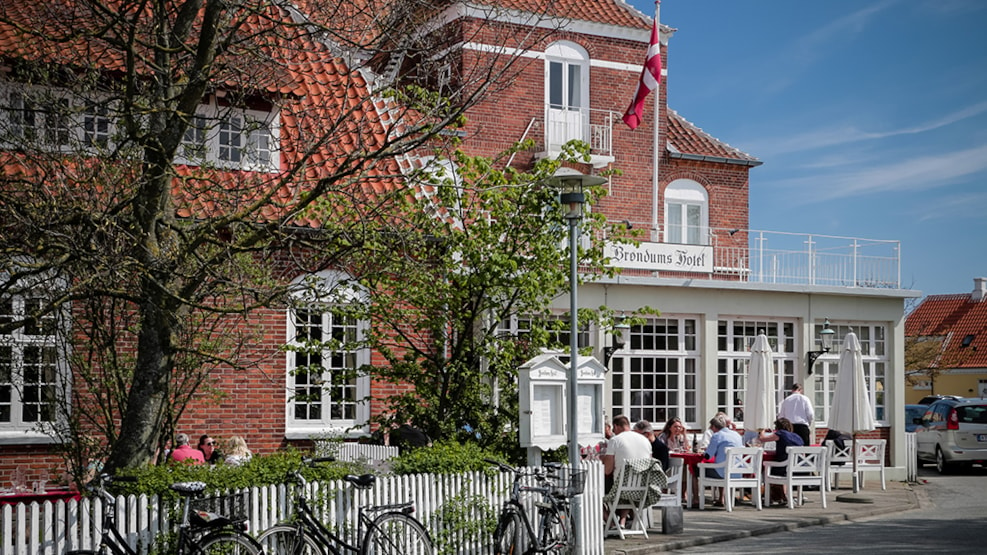 Brøndums Hotel
Denmark´s northernmost hotel with the unique history and lying next to Skagens Museum.
Brøndums Hotel is centrally located in Skagen - in the old part of town called Østerby.
Our guests will feel the cosy and friendly atmosphere of Brøndums Hotel everywhere.
The kitchen, the wine cellar and the restaurant of Brøndums Hotel are highly estimated for quality.
No TV or telephone in the rooms.