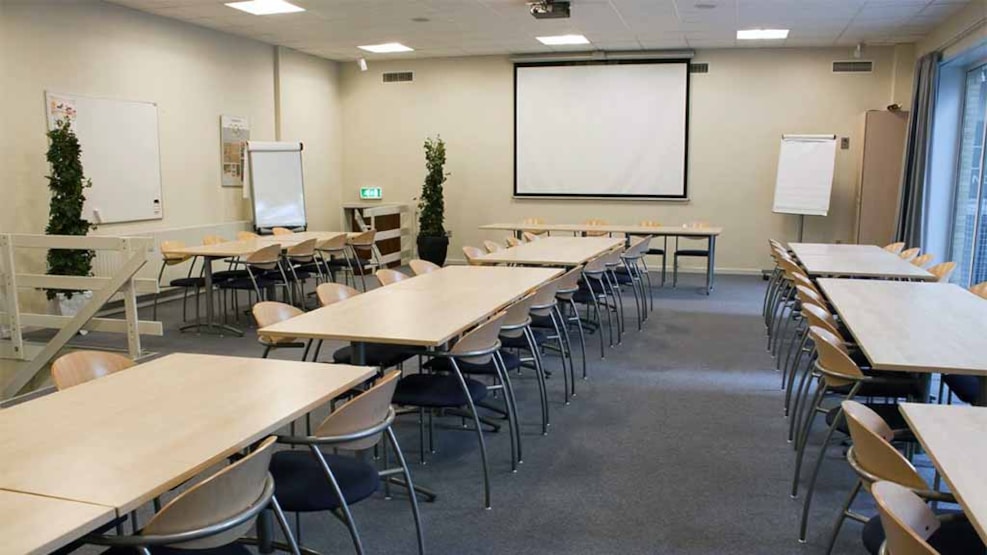 Brønderslev stadium: Meetings, parties and accommodation - Venue
Welcome to Brønderslev Stadium (Brønderslev Hallerne)
Are you having a party?
Brønderslev Stadium is your host at large as well as small events. Located in the centre of Brønderslev just next to the Rhododendron Park, you have all the necessities that you could ask for at hand.
Great parking facilities and sports halls with the space to host up to 1500 people.
Brønderslev Stadium is the perfect place for concerts, company events, general meetings, fairs, conferences, big and small parties, meetings, courses and lots more.
Brønderslev Stadium serves everything from 3 and 4 course meals to buffet and light refreshments - always after your wishes.
See Brønderslev Stadium's party menus here
Call and get to know more: +45 98 82 15 00
FOOD and FESTIVITIES
Brønderslev Stadium's cafeteria brings lovely takeaway meals for your events, meetings, courses, parties and other get-togethers wherever you are.
Call at phone: +45 98 82 15 00 
ACCOMMODATION
In connection to the meeting facilities and the sports hall you have Hostel Brønderslev, which in the recently renovated facilities houses 62 sleeping spaces in 10 rooms.
The hostel also offers a lovely common room and kitchen. Free wifi is available everywhere.
AKTIVITIES
Visit the bowling alley or the fitness centre, try the golf simulator, or enjoy a good swim in the indoor swimming pool.
MEETINGS, COURSES and CONFERENCES
Brønderslev Stadium offers a wide range of modern meeting rooms and is an obvious choice for courses, conferences, seminars or education.
The combination with the hostel that is located in connection with the meeting- and teaching rooms opens up for both weekend- and weekday courses with overnight staying.
The cafeteria is ready with catering according to your wishes.
Brønderslev Stadium houses 4 well functioning meeting rooms equipped with everything in modern facilities, the largest room being able to house up to 80 people.