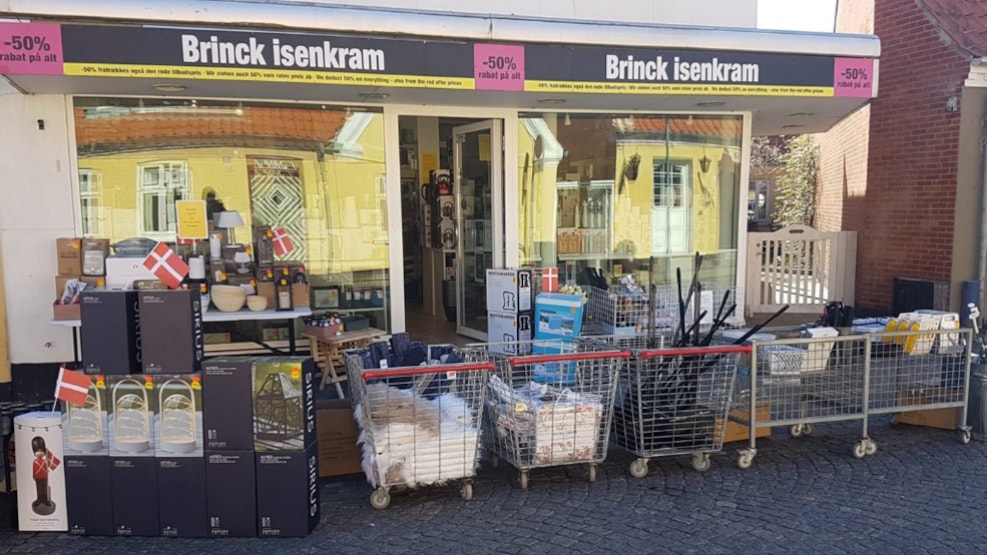 Brinck Isenkram Skagen
Brinck Isenkram (hardware) is a small family company, with over 30 years of experience in the industry.
We have made sure that customers have a good experience with us and goods at really cheap prices - hence the concept: Minus 50%, which runs all year round.
Our stores are constantly supplied with new and exciting goods from our 2 warehouses in Kolding and Hillerød.
We are looking forward to meeting the citizens of Skagen and the many people who visit the lovely Skagen. We ourselves have been many summers in Skagen.