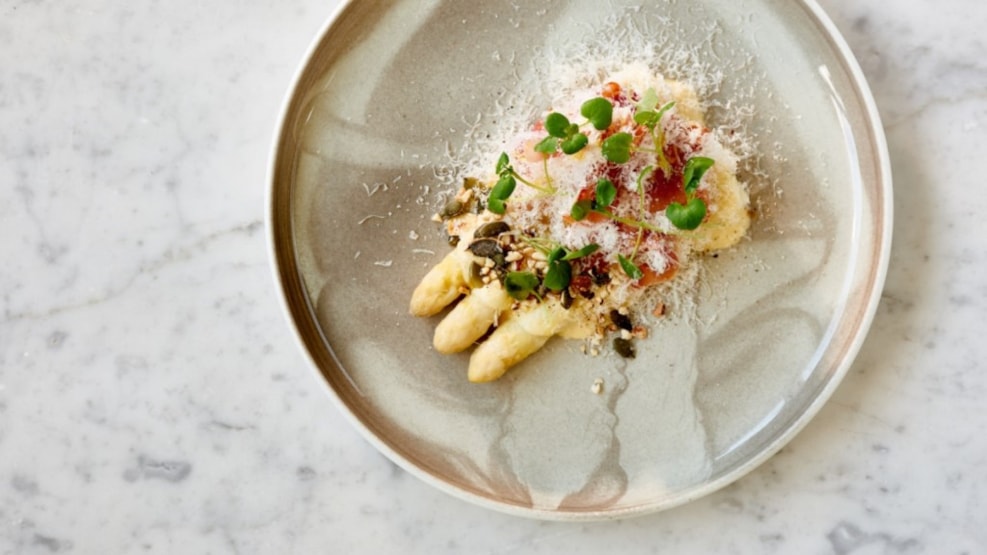 Brasserie Kunsten
At Brasserie Kunsten, the café at Kunsten, the menu is inspired by the best raw ingredients of the season. The café space is open, bright and with a nice atmosphere, and it offers you a good view of the sculpture park.
Previously in her career, the café chef Tina Jakobsen has created food miracles at the Michelin-restaurant Frederikshøj in Aarhus, and she has cooked for the Norwegian royal family. Furthermore, she has won two awards for her desserts.
Your art experience will be complete with a visit at the café. Try the delicious brunch for 135DKK. The tasty lunch dishes start at 110DKK. End the visit at the café with a delicious, homemade cake.
Accessibility is never an issue
The café has handicap friendly access points and an elevator for the lower levels. It is possible to borrow a wheelchair free of charge. Children at all ages are always welcome, and furthermore, it is allowed to bring in your baby carriage. Furthermore, you can borrow a pushchair free of charge.
Bus line 15 drives directly from the bus terminal to Kunsten.
Read more about Brasserie Kunsten at KUNSTEN in Aalborg...