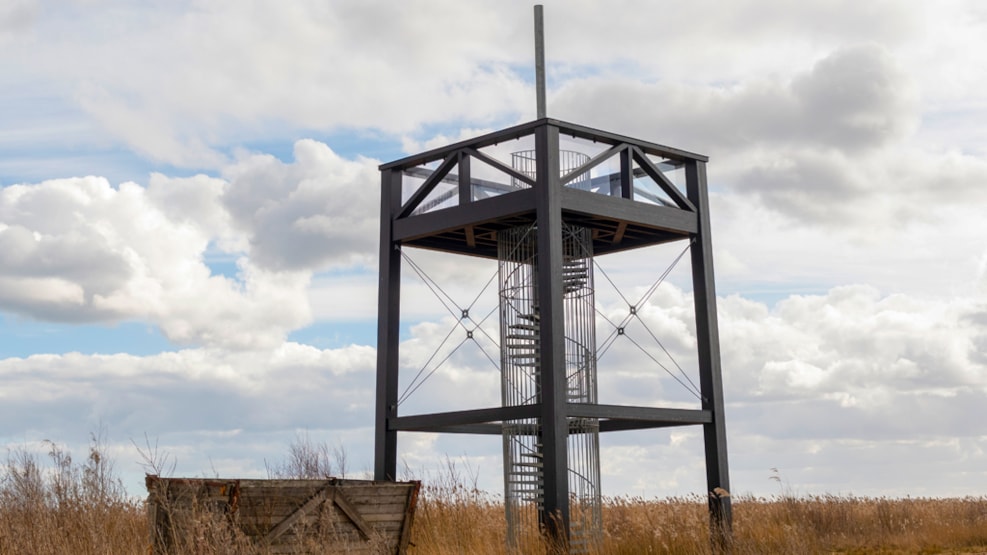 Brandvagttårnet (The fire watch tower)
Brandvagtstårnet in Lille Vildmose gives you a unique opportunity to experience magnificent nature, seen from above. And if you look up, you may be lucky enough to spot a golden or sea eagle flying by.
In the nature area of Lille Vildmose, it is possible to climb up and enjoy a fantastic view over a Danish wilderness, with magnificent nature and rich animal and plant life. This can be done, among other things, in the observation tower, Brandvagttårnet, where you can not only be lucky enough to see beautiful birds with large wingspans, but also the magnificent mammals, the moose. The tower is also located right next to the parking lot and is therefore easily accessible.
Many opportunities in the wilderness
In addition to several observation towers that provide different angles of the wilderness, Lille Vildmose also offers many other opportunities for exciting nature experiences. Here, you can follow the area's many hiking trails, visit the Lille Vildmose Center, stay overnight in the center's shelter, and participate in various activities. So, if you are looking for a truly unique nature experience, this is the place to be.