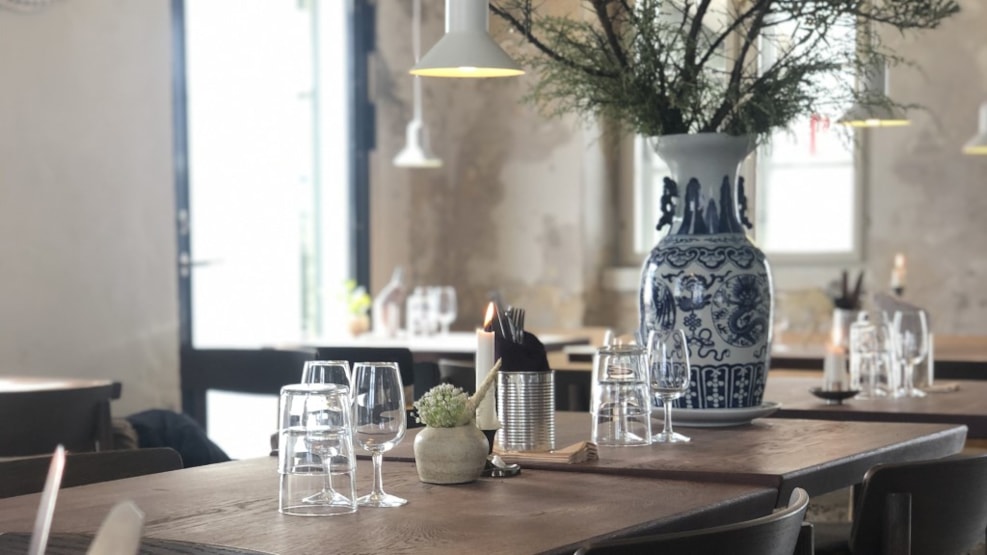 Blink
At Blink, the main elements are the green kitchen, and the cooking of fantastic fish.
Vegetables, herbs and flowers comes from Blink's own field at Knivholt outside Frederikshavn. The eggs are from Bøgebæk. Cucumbers, beans, berries and much more come from Knud on Eskebæk, just to name a few of the local North Jutland suppliers.
Lots of seaweed, beach herbs and other greenery are collected from the beach edge and Skagen Odde. Since the kitchen is both seasonal and uses only local ingredients, the imprint on the climate is as small as possible.
The kitchen works seasonally, and therefore the food changes each day. Which they will tell you more about when you visit Blink.
Blink is located at the foot of Det Grå Fyr (the Gray Lighthouse), in the lighthouse's old stable buildings from 1858. After eating, you can walk 210 steps up the lighthouse, and experience a view that will make you breathless.