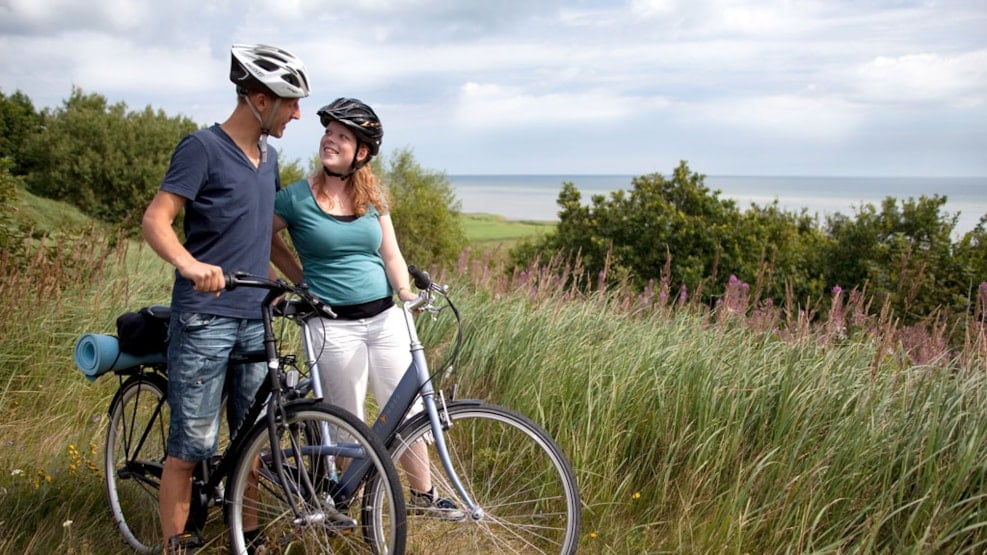 Bjergbanestien
Bjergbanestien enables you to travel from Svenstrup to Nibe on feet or bike without having to go near busy roads. It is also possible to travel to Svenstrup from Aalborg on bicycle, if that is needed.
If you want to continue onwards from Nibe, the Nibe-Hvalpsund Trail (route 29) is the way to go. The trip from Aalborg to Nibe is perfect for a chill summer day, where the route is green and blossoming, or a warm spring day, where everything is budding and the wind is fresh and mild.
The origins
The name, Bjergbanestien, meaning the Mountain Railroad Route, comes from the train track that used to run where the trail currently is. The train tracks went a fair bit up and down – 50 meters from sea level near Sønderholm – which necessitated particularly strong locomotives. In good fun, this was why it was called the Mountain Railroad.
Local wildlife
The route snakes its way along where the old train tracks would have been in a hilly path across Hasseris and Binderup Å, a small stream where you can sometimes spot otters and fish. There are many places along the route where apple trees grow, since passengers aboard the train would throw apple cores out the window.