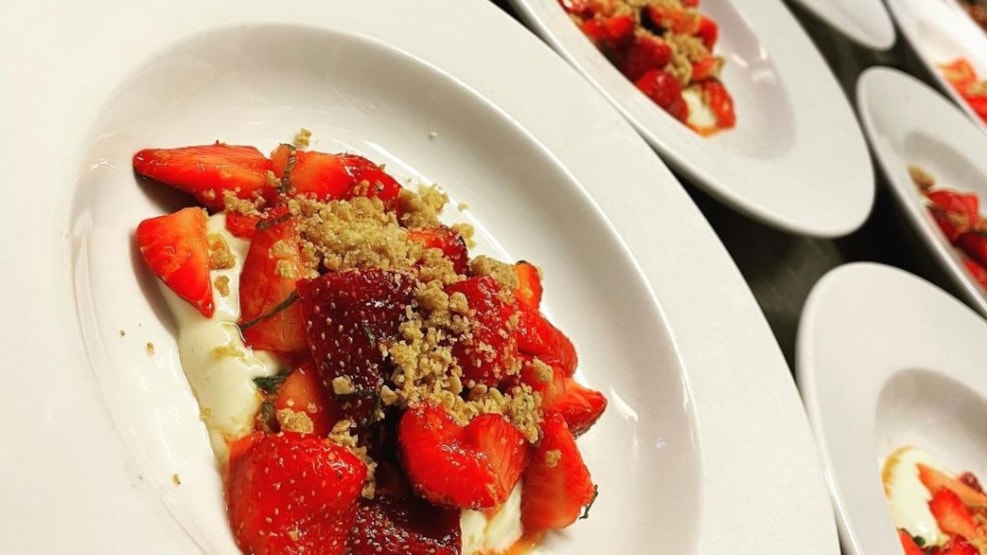 Bistro59
Bistro59 is an intimate restaurant, where atmosphere and ingredients are of equal importance. The menu is relatively simple, making room for the chef's flavour of the day and season. You are in good hands.
Bistro59 offers authentic, simple and very tasty French cuisine, which is made from proud traditions and served in cosy and casual surroundings. The French vibe is not only visible from the food perspective but also from the wine perspective. The staff at the Bistro have spent many hours finding the perfect wine to match each course.

Aalborg as lovely as Paris
The small bistro is located close to the vegetable market in Aalborg at Ågade, and the owners have succeeded in giving the place a genuine French touch, making Aalborg as lovely as Paris. You immediately sense that this bistro is a dream come true for the owners, who run the place with heart and soul.
Everywhere attention is paid to detail - both in decor and menu, and you get the feeling of being at a genuine French bistro - without it being too much. Bistro59 offers both Saturday lunch (12 – 15) and evening serving (17 – 22). In addition to all this, the Bistro hosts events like wine tasting, jazz and much more.
Find more information about Bistro59 in Aalborg