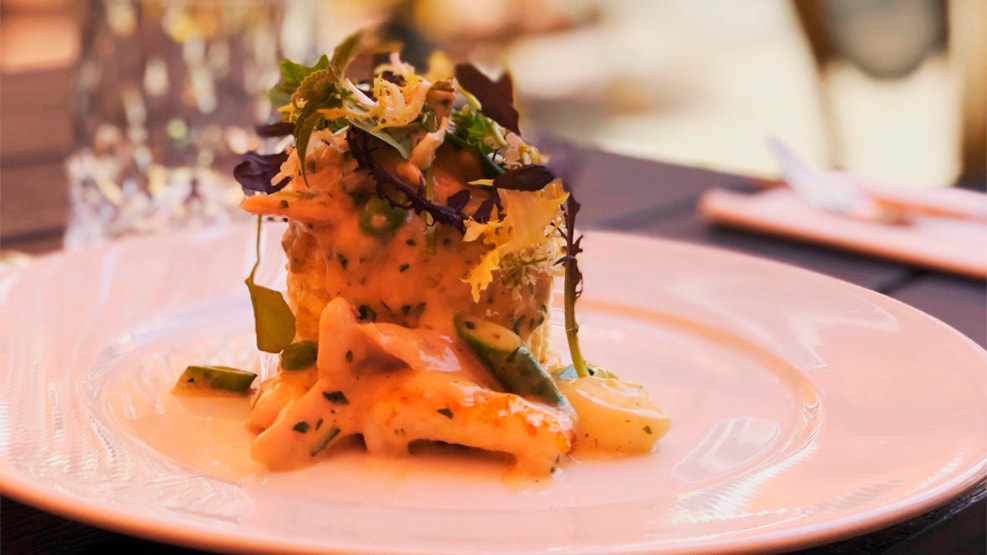 Bistro Dejavú
Classic French dishes spiced with great craftsmanship, atmospheric setting that resembles The Great Gatsby. You can look forward to this and so much more when visiting Bistro Dejavú in Aalborg.
In the beautiful city of Aalborg, surrounded by a feeling of cosiness and comfort in every street corner, you can enjoy a fantastic French food experience. The doors to the unique French bistro are open for both lunch and dinner, so there is ample opportunity to enjoy the extremely tasty specialities. Nothing is done at random, as every detail adds something special to your experience as a guest.
When you visit Bistro Dejavú, your culinary experience will take you to France when you bite into their food and try their high-quality French wines. So if you need a break from everyday life, and feel like dreaming of another place with a French atmosphere, oysters, tartar, carpaccio and other delicacies from an exquisite cuisine, then there is no doubt that Bistro Dejavú is the place to visit.
Read more about Bistro Dejavú in Aalborg...